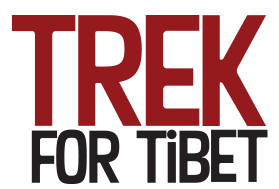 Dharamsala, North India | 31 March – 08 April 2019

Join Australia Tibet Council in a wanderlust journey that will take you to the foothills of some of the highest summits in the world.
As part of this incredible adventure, you will experience the magic of India, from the bustling capital to the majestic mountains in Dharamsala.
Over four days, you will follow timeworn pathways through the Himalayan foothills, travelling through open meadow, dense pine forest and into friendly villages.
Nothing short of extraordinary, you will immerse yourself in the vibrant antiquity of Tibetan culture in Dharamsala, the home in exile of the Dalai Lama.
Best of all, with every kilometre you cover, you will raise vital funds for Australia Tibet Council to support our work for a free Tibet.
Accompanying you on the adventure is world-renowned Tibetan musician Tenzin Choegyal. Not only will you be trekking alongside Tenzin, you will also enjoy a special bonfire concert on the final night of the trek and create memories to last a lifetime.
FAST FACTS
Date:
31 March to 9 April 2019
Duration:
9 day trip, 4 day challenge
Level of difficulty:
Moderately challenging
Cost: 
Registration fee: $770 (non-refundable)
Travel quote: $2999 (land only)
Fundraising target: $3000
Our experts at Inspired Adventures will be there to guide you every step of the way
Five great reasons to join the #TrekForTibet
Experience Tibetan culture and people first hand.
Have a perfect reason to get fit.
It's a fantastic opportunity to raise some serious money for an important cause.
Make new friends. You will meet like-minded, passionate Tibet supporters and adventurers!
Start 2019 with a great sense of achievement.