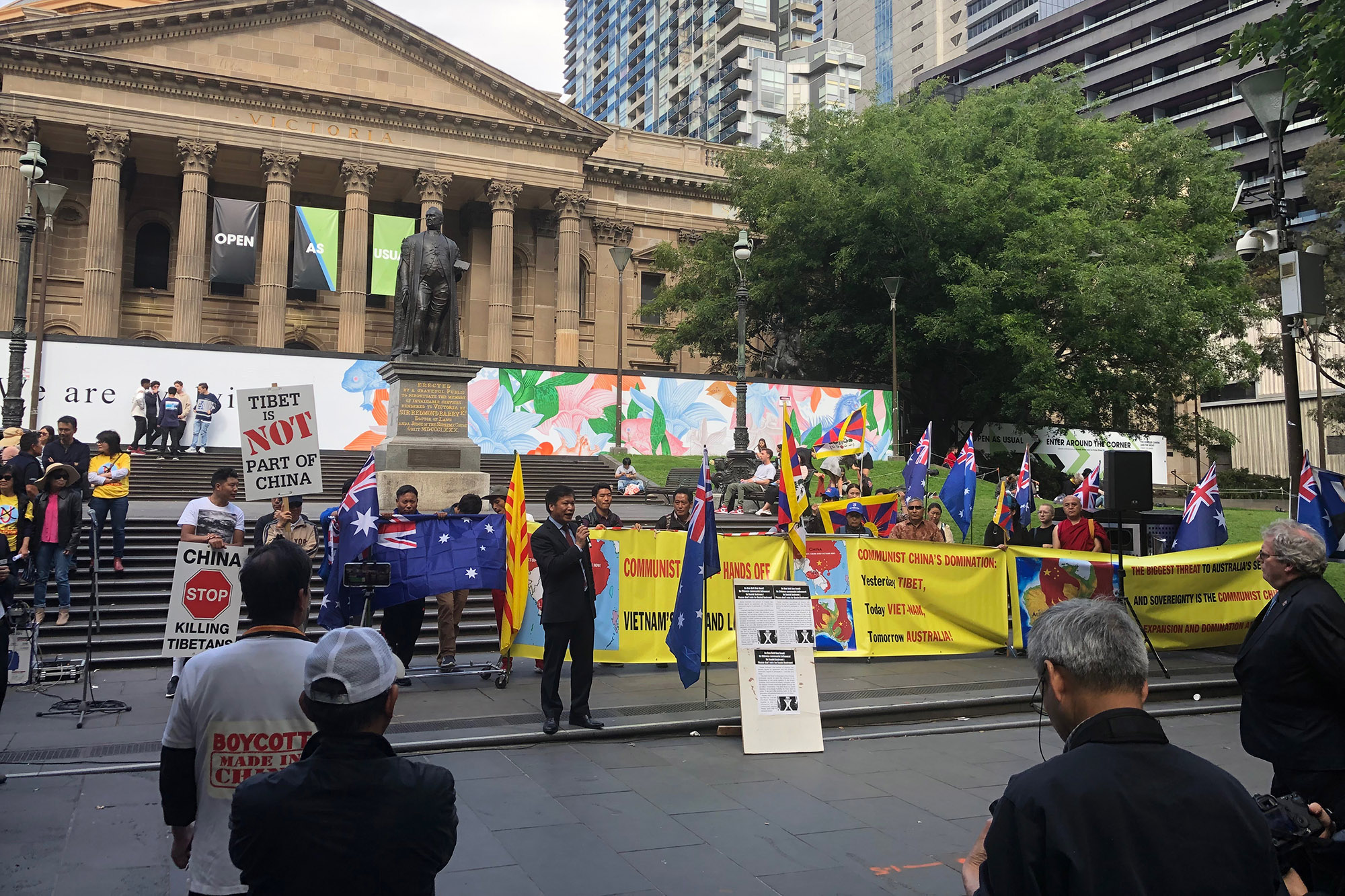 Australia can learn from the Tibetan experience on China's Belt & Road Initiative
Victorian Premier Daniel Andrews will face opposition from a coalition of members from Melbourne's Tibetan and Vietnamese communities and Chinese democracy activists on election day this Saturday.
The group will gather across voting locations in the Premier's electorate of Mulgrave to say "No to Daniel Andrews" and demand "No more secret deals with China."
Australia Tibet Council expresses its grave concern over the Victorian government's recent partnership with China on its One Belt, One Road Initiative (BRI) and strongly calls on other states not to follow Victoria's lead.
Kyinzom Dhongdue, Executive Officer of Australia Tibet Council, said, "Tibet provides a model for China's strategy for global dominance. Australia can learn from the Tibetan experience. China's invasion of resource-rich Tibet began in 1950 with the construction of one road. They promised development, co-opted the local elites and once the road was built, they brought in the army, seized control of Tibet's strategic borders and to this day have pillaged its precious natural resources."
"The BRI is not a simple economic stimulus project. There's more to it than meets the eye and governments need to understand the risks associated with the economic and political leverage that China gains from these partnerships."
Melbourne is home to a vibrant Tibetan community, many of whose members were forced to escape China's repression in Tibet and were imprisoned and tortured for doing nothing more than participating in peaceful demonstrations for Tibet's freedom.
Tenzin Lobsang Khangsar, President of Victoria Tibetan Community, said, "We are hard-working and proud Tibetan-Australians contributing to the rich multicultural fabric of Australian society. It is deeply upsetting to witness our state government entering into a controversial agreement with an authoritarian foreign government that has continued to violate the fundamental rights of millions of people in Tibet, Xinjiang as well as in China".
Media contact:
Kyinzom Dhongdue                    0416 695 590
Executive Officer                    kyinzom.dhongdue@atc.org.au
Australia Tibet Council