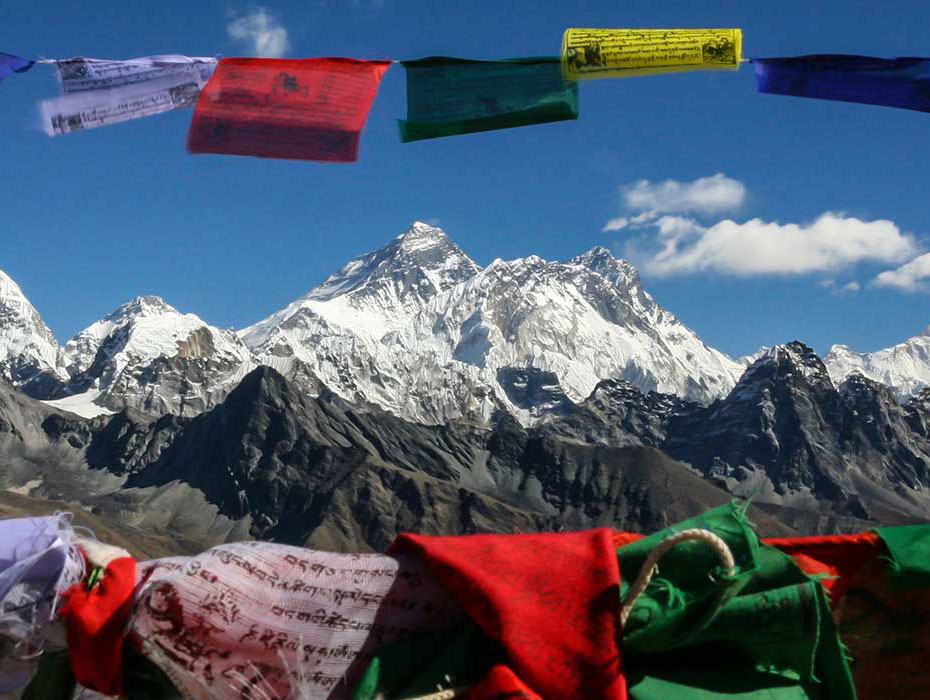 Australia Tibet Council campaigns for the freedom and human rights of Tibetans.
Our vision is a free Tibet in which Tibetans can determine their own future and freely pursue their cultural, political and economic developments.
We are inspired by the Tibetans who have resisted China's occupation of their homeland with courage, hope and tenacity.
We are a not-for-profit organisation, certified by the Australian Government as a registered charity and funded by members across Australia. Founded in 1988, we are the largest community of Australians standing in solidarity with the people of Tibet.
We raise awareness about the real situation in Tibet, challenge China's misrepresentation of human rights issues and mobilise public support for our campaigns.
We drive global support for the Tibet movement by lobbying the Australian parliament and government. We ensure our decision makers get the accurate information and take a firm, principled stand on Tibet.
We amplify the voices of Tibetans and ensure the international community hears their stories as China intensifies its propaganda efforts to control the discourse on Tibet.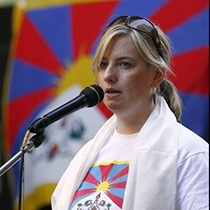 Zoë Bedford, Executive Officer
Dr Zoë Bedford has been involved with the Australia Tibet Council since 1999 when she volunteered at an event. Since that time she worked with ATC as a campaigner and also on the Board as a director and chairperson.
Born and raised in Sydney, Australia, Zoë has lived and worked overseas in the Philippines and Thailand. She was an aid worker for many years, supporting projects in the Pacific and working with Burmese refugees on the Thai-Burma border on diverse projects.
Zoë has a Doctor of Social Sciences in Peace and Conflict studies from the University of Sydney as well as a Master in International Social Development from the University of NSW and a Bachelor of Arts (Honours) from Newcastle University.
zoe.bedford@atc.org.au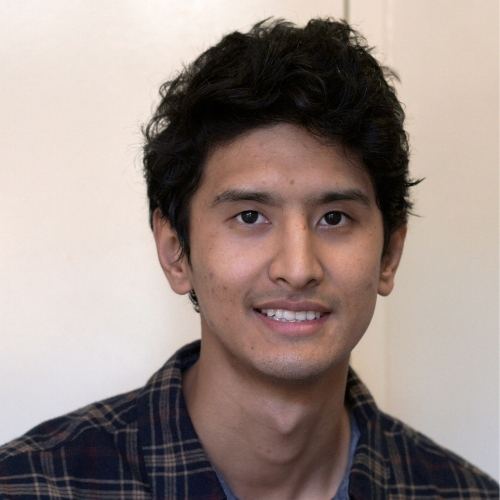 Sonam Gyeltshen, Digital Campaigner
Sonam was born and raised in a Tibetan settlement in Bhutan and has worked in Non-Profit Organisations and various multi-media roles.
Sonam has a Bachelor's degree in Media Studies and English literature and an Advanced Diploma in Telecommunications.
sonam.gyeltshen@atc.org.au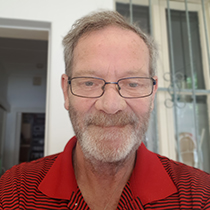 Harvey Purse, Campaigns Officer

Harvey Purse has a background in labour rights and human rights campaigning and organising. A life-long activist he has been involved in or supported many causes and campaigns. He is a long-time union activist, official and worker.
In International trade policy, he worked for a fairer system based on human rights, heightening the voices of the people of the Pacific and other countries and regions to Australian governments. Much of this work was Australia based but took him to various countries to work with indigenous and other peoples including Fiji, New Zealand, and South Korea.
He has worked as an advisor on corporate accountability and fair trade, with a focus on labour rights and supply chain transparency for Oxfam Australia and as an advisor on influencing for Oxfam Cambodia on its multi-nation Fair Finance Asia project providing workshops on influencing.
campaigns@atc.org.au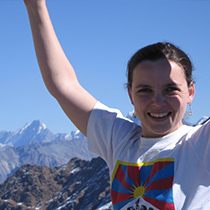 Katie Camarena
Katie Camarena is Co-chair. She holds a Bachelor of International Studies from University of New South Wales and Graduate Certificate in International Health from Curtin University.
She has worked in digital communications at ​Greenpeace Australasia, Inspired Adventures and Union Aid-APHEDA. She had also worked at the ​Burma Children Medical Fund based on the Thai-Burma Border.
She has been a volunteer with Australia Tibet Council since 2000 and worked in the national office between 2003 and 2007. She joined the Board in 2014.

katie.camarena@atc.org.au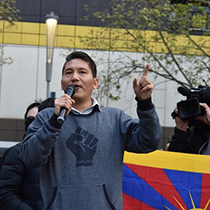 Tenzin Lobsang Khangsar

Tenzin Lobsang Khangsar joined the Board in 2020 and is Co-chair. He currently works as an interpreter with Home Affairs (Immigration), alongside being a home loan consultant at Star Lending Pvt. Ltd. and bi-cultural worker at Co-health. He has also worked in IT, childcare and as a social worker in Melbourne. He is volunteering as an advisor at Victoria Multicultural Commission, Co-health and MiCare.
Previously in India, he served as the president of the Regional Tibetan Youth Congress, Baroda. He has also served as both the vice-president (2013-2015) and president (2017-2019) of the Tibetan Community of Victoria.
Lobsang completed his schooling at the Tibetan Children's Village, Ladakh and Dharamsala, India. He has a Masters in Economics from M.S. University and Master in Business (SAP) from Victoria University, Australia.
tenzin.lobsang@atc.org.au
Sonam Paljor
Sonam Paljor joined the Board in 2014. He works with the NSW Health Department.
Before moving to Australia, he had worked at the Department of Health at Central Tibetan Administration in Dharamsala.
Sonam was born at the Dolanji Tibetan refugee settlement in northern India. He has a Bachelor of Science from Punjab University and a Masters in International Public Health from Sydney University.

sonam.paljor@atc.org.au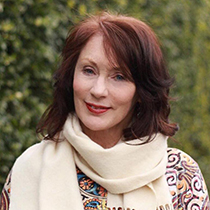 Annie Wale
Annie Wale has been a long-time Tibet supporter, witnessing the lead-up to the 1987 uprising whilst in Lhasa. She now teaches regularly in Dharamsala with the Dalai Lama's Science and Monastics initiative.
She has worked in environmental education at the Australian Museum, Taronga Zoo and Royal Botanical Gardens and was a founding board member of WIRES. She is also an active environmental campaigner and is a SIDS grief support worker with Red Nose.
Annie has a Bachelor of Arts and a Diploma in Education from the University of New South Wales.
annie.wale@atc.org.au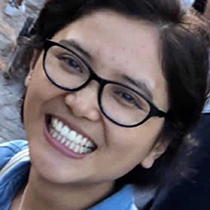 Tenzin Dolmey

Tenzin Dolmey joined the Board in 2021. She is a critical care nurse with a post-graduation in emergency nursing. Outside her work, she has interests in literature and has organised campaigns and lobbied with state and federal parliamentarians on issues concerning Tibet and Tibetans. She currently serves as the General Secretary of the Tibetan Community of Victoria.
tenzin.dolmey@atc.org.au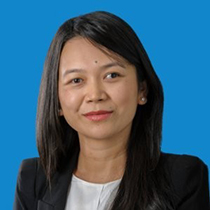 Lhamo Tenzin

Lhamo Tenzin joined the Board in 2021. She is a Director in KPMG's Management Consulting practice and leads teams in providing advice and assurance on the delivery of large technology change programs in the public sector, with a primary focus in Human Services. Lhamo is passionate about creating an environment where people from diverse backgrounds can thrive and to this end created a platform for women in technology to connect and discuss issues that matter to the community.
She has served in leadership roles in the Tibetan community in Australia.
Lhamo has a Bachelor of Commerce (Accounting and Information Systems).
lhamo.tenzin@atc.org.au
The position of ATC Company Secretary is currently vacant. Interested applicants can express interest by emailing to tibet.council@atc.org.au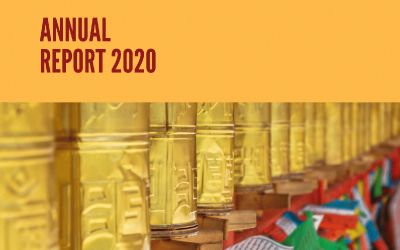 2020 was a difficult year, with all the challenges that a global pandemic brings. Still, thanks to your support, we saw campaign wins. Read our annual report to learn more about what we achieved together for Tibet in 2020.
read more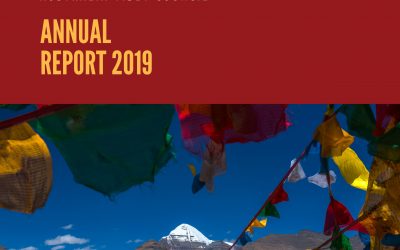 2019 marked 60 years of Tibetan resistance against China's occupation of their homeland. It was a big year for ATC. Read our annual report to learn more about what we achieved together in 2019.
read more
We collaborate with global partners to ensure that campaigns are coordinated and targeted in order to amplify our work and have substantial impact here in Australia and across the world. Learn more.