The Australian Government recognises ATC as a registered charity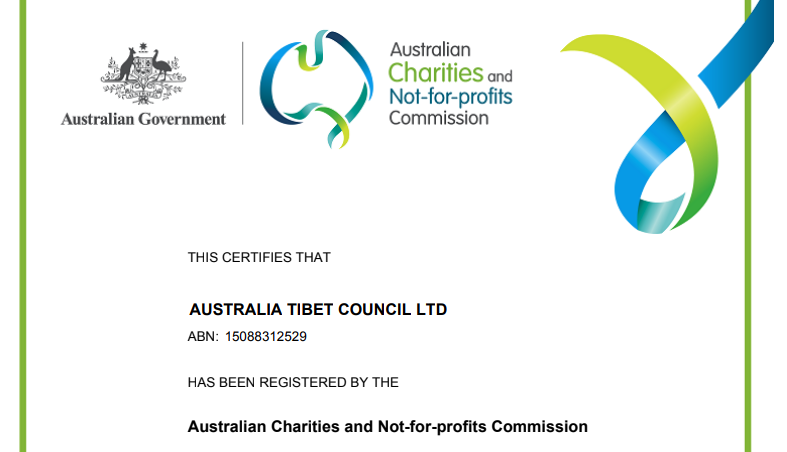 We are pleased to announce that after a lengthy and detailed approval process, the Australian Charities and Not-for-profits Commission has certified ATC as a registered charity in recognition of our work in advocating for human rights.
In ATC's submissions to the ACNC, our track record and current and future plans for promoting the human rights of the Tibetan people made a compelling case for our registration as a charity.
ATC is dedicated to advocating as strongly as possible for Tibetan rights. ATC aims to stop the Chinese government's relentless erosion of basic human values both within Tibet and here in Australia.  
The recognition by the Australian Government's charities regulator of ATC's work in promoting human rights enhances our credibility, reputation and trustworthiness.  
Unfortunately, charity status on its own does not mean that gifts to ATC are tax-deductible. The tax deductibility by donors of gifts to ATC requires the Australian Taxation Office to grant Deductible Gift Recipient (DGR) status to ATC. We are investigating the best means of applying for DGR status and will advise members and supporters when this has been achieved.
Help power our campaigns by becoming a Voice For Tibet member.