Australia Tibet Council would not exist without our dedicated members and supporters. That's why we are sharing profiles of the wonderful people who make our work for Tibet possible.
If you would like to share your story, please email tibet.council@atc.org.au and we'll send you some questions.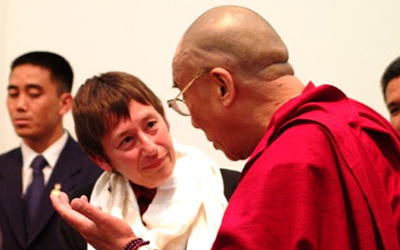 Alex Butler has a long and dedicated history of supporting the people of Tibet's struggle for meaningful autonomy. In recognition of her amazing efforts, earlier this year at our annual general meeting, Alex was given the 'Damien Lovelock Award for meritorious service'. Alex answered a few questions for us, offering a window into her journey with the Tibetan cause.
read more