Federal Election 2022 – How to support Tibet!
With the 2022 federal election fast approaching we can ask our candidates running for government to answer questions of concern to voters in their electorate. For ATC supporters and Tibetan Australians that means reaching out to local candidates to ask about their plans for policy on Tibet. So they know we will vote only for those who will support and act on the Tibet issue!
ATC has already asked the parties these questions and their answers will be compiled so you know what the individual politician is prepared to do.
Email your local candidates using our template below. Simply add your local candidate's name and sign the letter.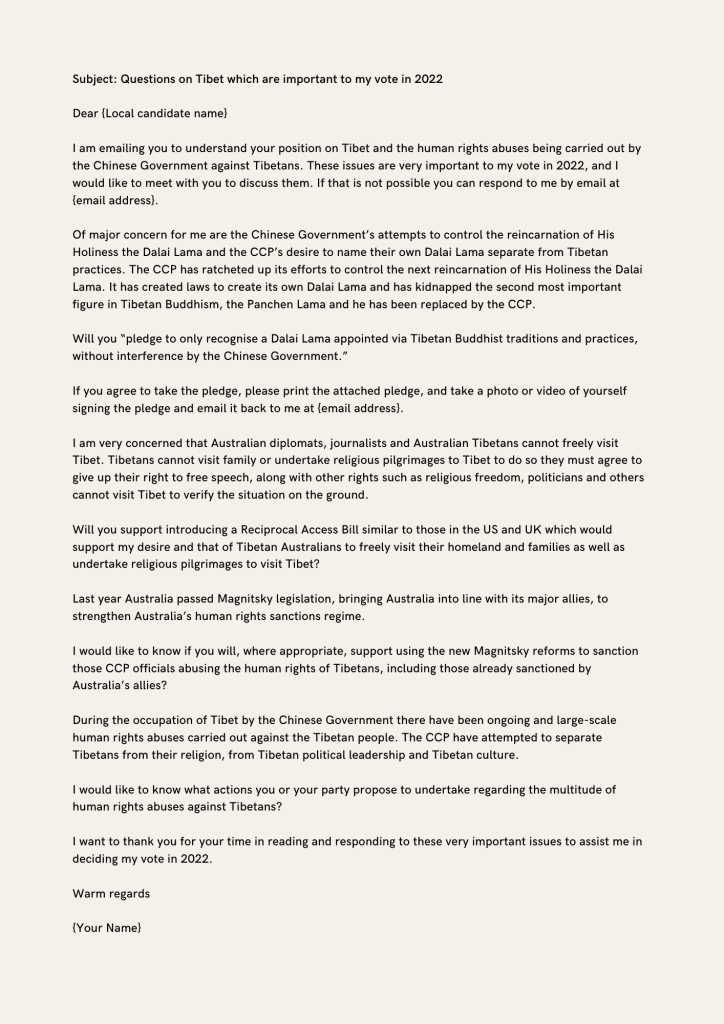 Ask your candidate to sign the Pledge and take a photo with it!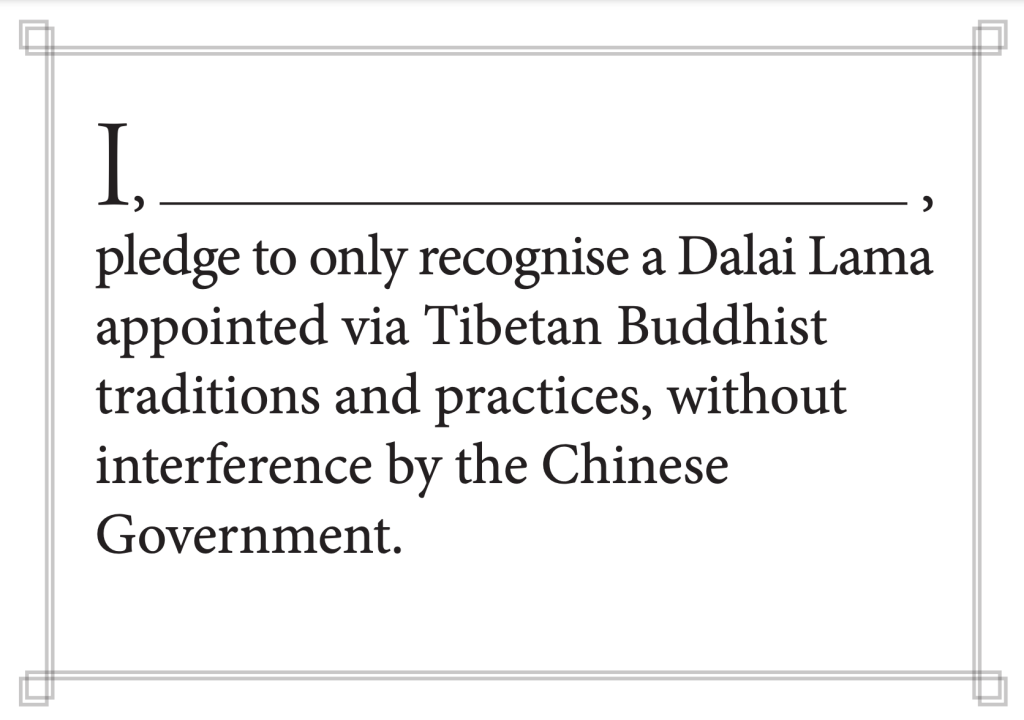 Make sure to take a copy of the pledge print-out that you can download here. You can ask your candidate to sign and hold it up for a photo. You can share your photos with ATC at tibet.council@atc.org.au for a photo wall on our website. This will show which candidates are going to stand with Tibet and pledge to recognise only incarnations of HH the Dalai Lama appointed by Tibetans, according to Tibetan Buddhist customs without interference from the Chinese government.
ATC strongly encourages all candidates in the 2022 Federal Election to download and sign a copy of the pledge to support a Tibetan led succession of His Holiness the Dalai Lama here. We ask that you take a photo with the pledge and email it to tibet.council@atc.org.au
Candidates that have taken the pledge
Disclaimer: ATC is providing this information to inform Tibet supporters of candidates who pledge to support Tibet. ATC is an apolitical organisation and this should not be seen as an endorsement of a particular party or candidate. This pledge is open to all candidates to sign. ATC is seeking bi-partisan support for this pledge.
Let's Get More Candidates To Sign Our Pledge!