Farewell to our Executive and Campaigns Officer
By Sonam Paljor, Chair of ATC Board of Directors
It is with sadness and gratitude that, on behalf of ATC's Board of Directors, I announce that  Kyinzom Dhongdue will be leaving the employment of the Australia Tibet Council by the end of 2020.
The members of the ATC Board extend our heartfelt thanks to Kyinzom for her work over the past three years as Executive and Campaigns Officer and prior to that her seven years as Campaigns Manager. Kyinzom is a powerful voice in the Tibet movement. Under her leadership, ATC has secured important campaign victories for Tibetan human rights. A sterling example of this was her steering of the successful campaign to close down the Confucius Classrooms in NSW public schools.
Kyinzom has also nurtured a new generation of young Tibetan-Australian advocates and challenged the Chinese government's influence and propaganda in Australia with great skill and courage.
Kyinzom has demonstrated a capacity to take on an enormous workload. She has done so willingly and always cheerfully. She has always produced work of the highest quality, often within very tight timeframes. The Board of ATC extends its deepest appreciation to Kyinzom for her efforts and for the commitment she has shown to the Tibet cause and to ATC itself.
Over the next few months, we will be conducting a search to find the next person to head ATC during what will be a pivotal few years for the Tibet movement. We are excited about the next chapter of the organisation as we continue to secure freedom and justice for the Tibetan people.
Kyinzom leaves Australia Tibet Council in a very strong position to continue making a positive impact for Tibet. While she will be sorely missed by ATC's Board, its staff and members, there will always be an honoured place for Kyinzom in the ATC community.
ATC thanks Kyinzom for the unwavering commitment and passion with which she has led the organisation. We wish her the very best in her future endeavours.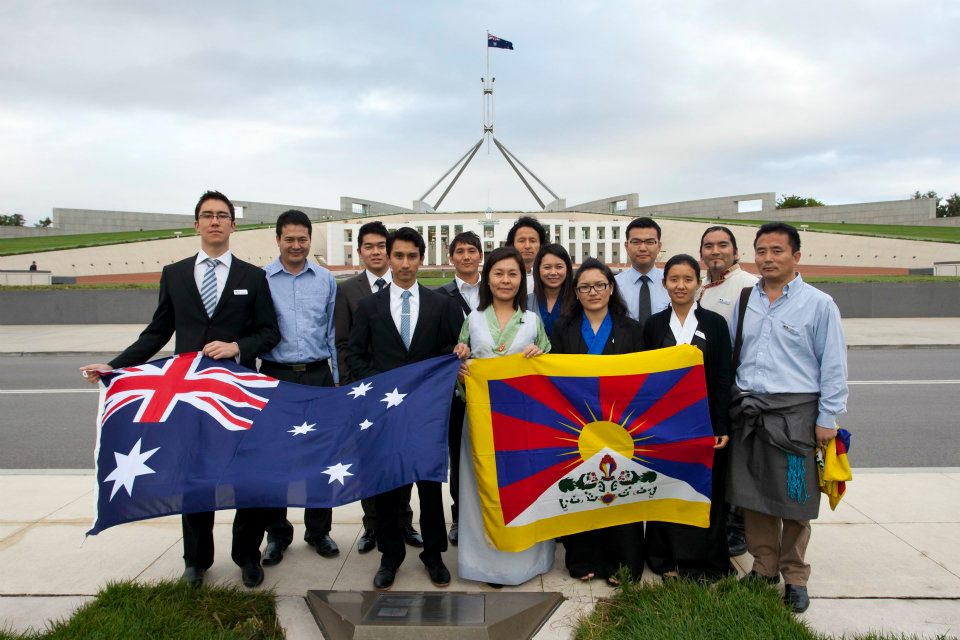 Kyinzom Dhongdue with the first Tibet Lobby Day team in front of Parliament House in 2010.