Foreign relations legislation
We are calling on parliamentarians to examine all university agreements relating to Confucius Institutes. In addition, we are asking them to use the Foreign Relations (State and Territories Arrangements) Bill 2020 to investigate all other university agreements with Chinese universities and state-owned enterprises, particularly those involving joint research agreements with tertiary institutions in China.
Confucius Institutes are not the benign entities they try to portray. Confucius Institutes have been responsible for restricting or eliminating debate on campuses about issues which the CCP does not want discussed, restricting the right to freedom of opinion and free speech which is guaranteed under Article 19 of the Universal Declaration of Human Rights.
This was clear in 2013 when Confucius Institutes, in a bid to control and deny discussion about the rights and freedoms of Tibetan people, played a role in cancelling a talk to be held at Sydney University by His Holiness the Dalai Lama.
The agreements between Australian universities and their Confucius Institutes are currently being reviewed by the Foreign Relations Taskforce at the Department of Foreign Affairs and Trade. The Taskforce has the power under the review to terminate these agreements and end the presence of Confucius Institutes on our campuses. This was made possible by the passing of a new Foreign Relations Bill.
Confucius Institutes are by the Chinese Government's own admission "an important part of China's overseas propaganda set-up". They have served to misrepresent the human rights abuses being carried out by the CCP in places such as Tibet and East Turkestan.
University partnerships with China continue to undermine the future of fundamental human rights for all who the CCP violently subdues, including Tibetans, Uyghurs, Chinese democracy advocates, as well as the people of Hong Kong and Taiwan. There are many agreements between Australian and Chinese universities that could be even more problematic than the Confucius Institute agreements if there is no proper scrutiny and examination. For example, research in technology, particularly AI and facial recognition, could be used to further persecute Tibetans and Uyghurs. There have already been cases identified of inappropriate use by China of technology garnered from joint projects with Australian universities. The Australian Strategic Policy Institute identified 92 out of 160 Chinese universities examined as having deep links to the People's Liberation Army (PLA) and of very high risk to Australian national security.
There is a vital need for the strong application of the new Foreign Relations (State and Territories Arrangements) Bill as it applies to universities, to ensure these relationships can be thoroughly inspected and closely monitored and scrutinised, so that agreements can be revoked if needed, and the institutes closed where necessary.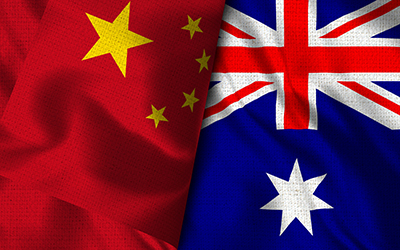 On the evening of 21st April 2021, the Australian Government announced it was tearing up the two belt and road initiative agreements that the Victorian Government had signed with China. This is a victory for groups like Australia Tibet Council that have long campaigned on the issue of China's interference and influence in Australian internal affairs.
read more