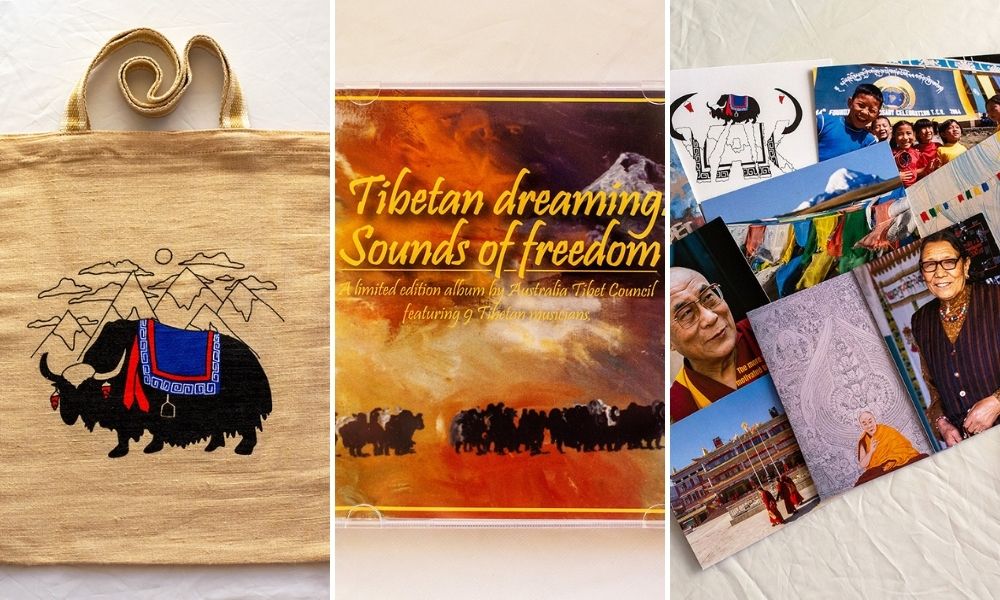 We have created a gift pack that can be given as a present with a difference, that makes a difference. The items are also available individually. All proceeds go toward our Light the Way for Tibet appeal goal. 
Get a whole gift pack for $51

Each pack includes a beautiful bag that features a yak design specially created by a Tibetan graphic artist. The bag is super versatile, perfect for a beach trip, picnic or to get the groceries. It's made from jute, a strong and sustainable material.
Inside the bag is a limited edition album, produced by Australia Tibet Council, entitled 'Tibetan dreaming: Sounds of freedom'. It features songs by nine Tibetan artists spanning across four continents. While each song tells its own story, the album has a traditional, folk-style feeling that inspires appreciation for the culture and courage of Tibetans.
The gift pack also includes a set of 10 greeting cards with artwork by Tibetans as well as stunning photographs that celebrate Tibetan identity. The cards are printed on 100% recycled paper, come with envelopes (also made from recycled paper) and are blank inside (ready for your unique messages).
Prefer just a piece of the gift pack?
Tote bag = $25
Album = $20
Greeting cards = $15
All items include a flat rate of $10 for postage in Australia. If you would like a quantity or combination of items that isn't listed in the form, please email your request to: tibet.council@atc.org.au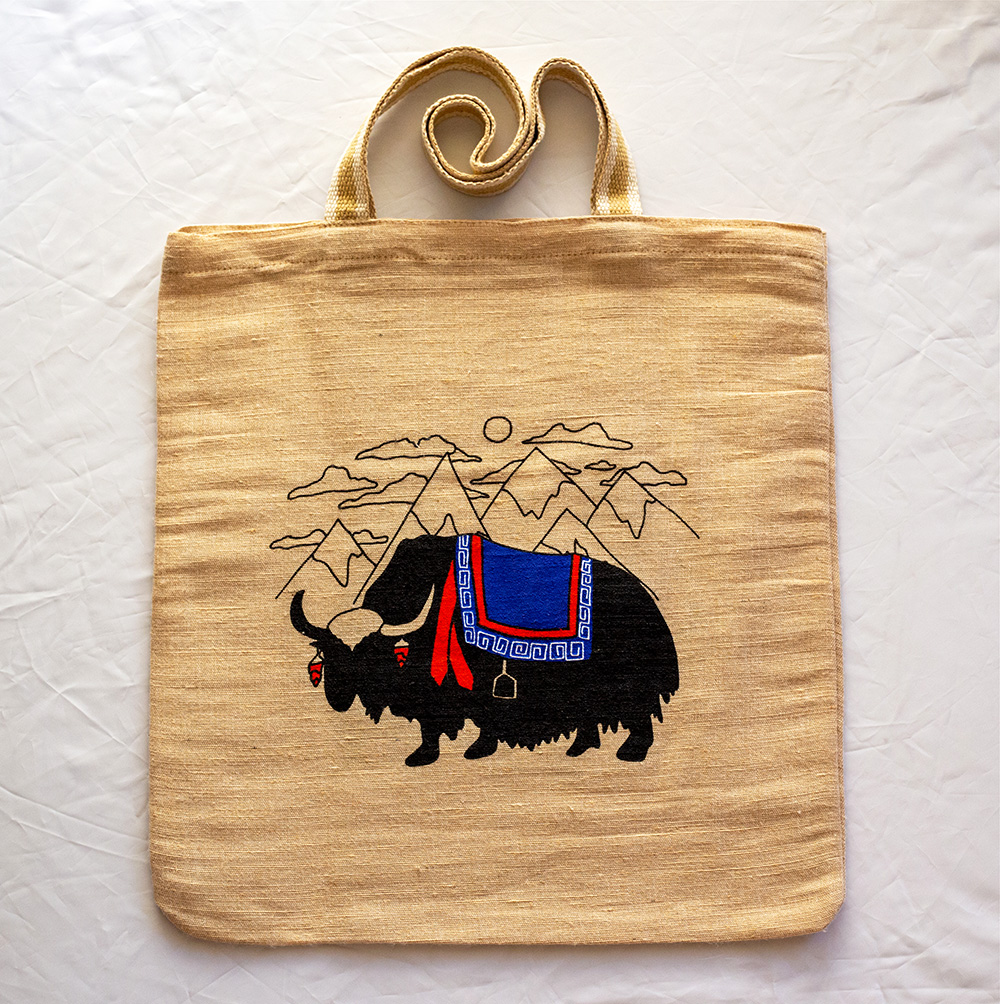 Bag
38 cm wide by 42 cm long

Made in India from 73% jute and 27% cotton

Eco-friendly renewable resource

Capacity: 1.6 litres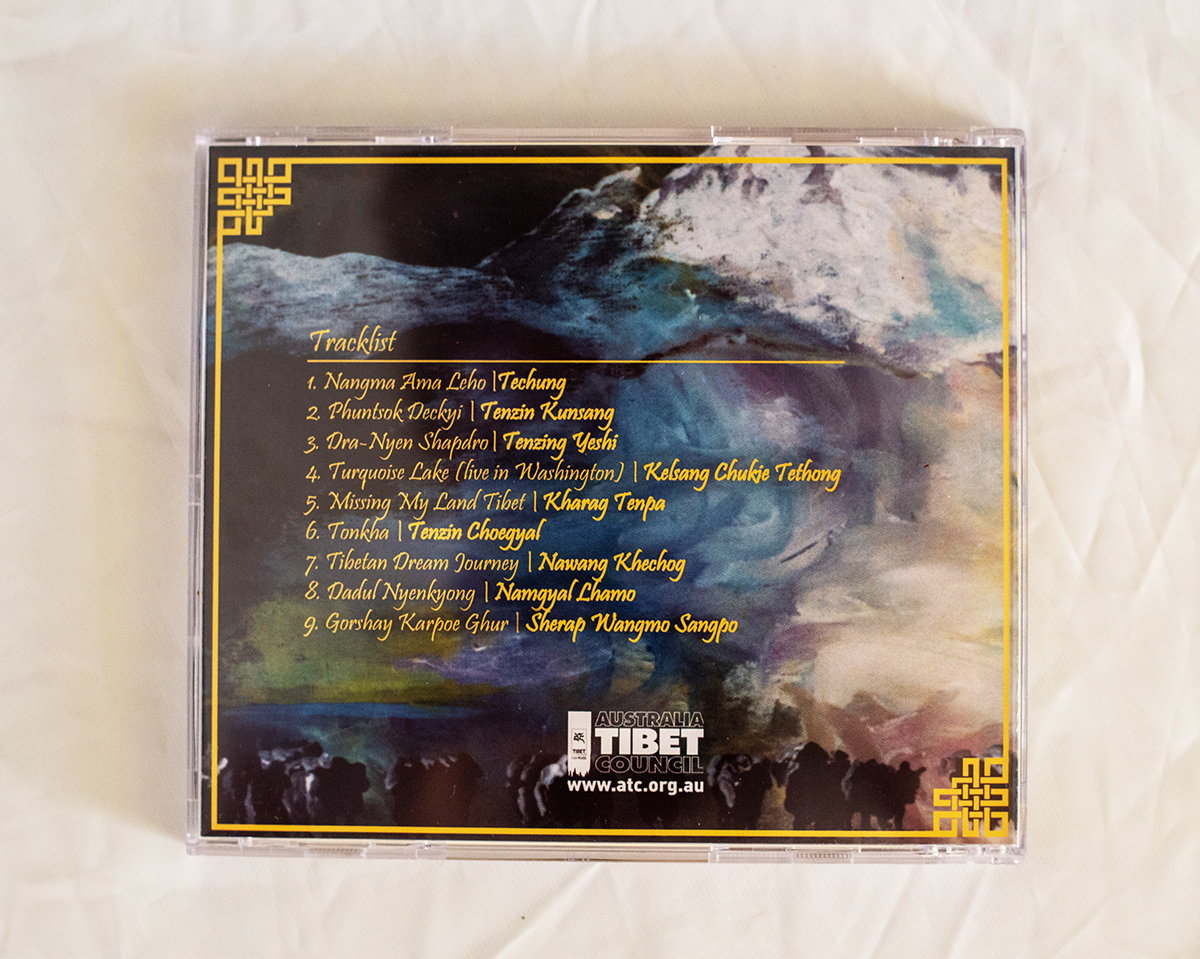 Album
Includes a booklet with artist information

Limited edition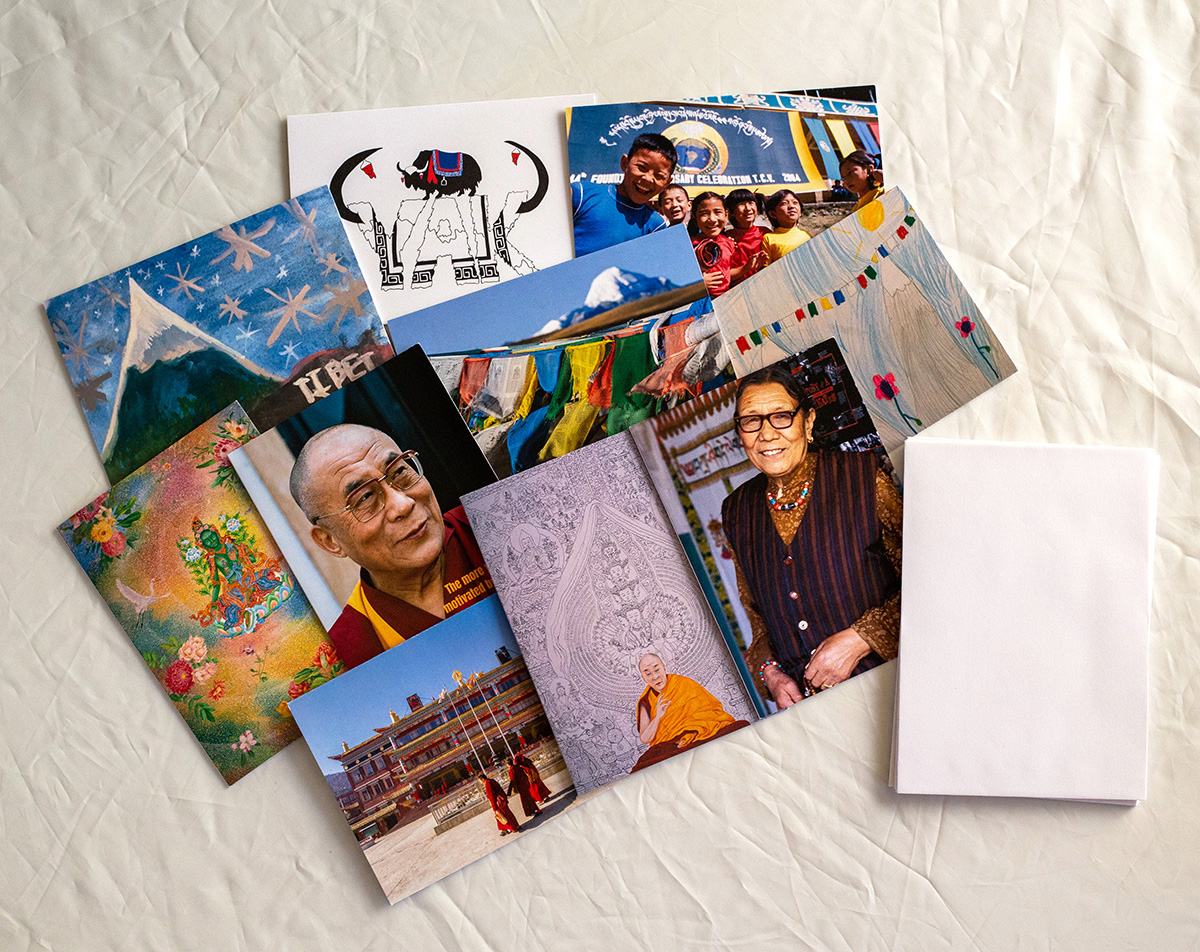 Greeting cards
Card and envelopes made from 100% recycled paper

A6

Blank inside