Series on Tibetan businesses – Wild Yak
Read the first part of our new series, by Tenzin Saldon, profiling Tibetan businesses around Australia.  
Saldon, a former Tibetan Lobby Day delegate, is based in Newcastle where she is studying a double degree of Business and Law. She was one year old when her family moved to Australia as refugees. "My father is a former political prisoner from Tibet, where he was imprisoned for writing a poem expressing his aspirations for freedom in Tibet. My father's experience has shaped me as a young Tibetan growing up in Australia."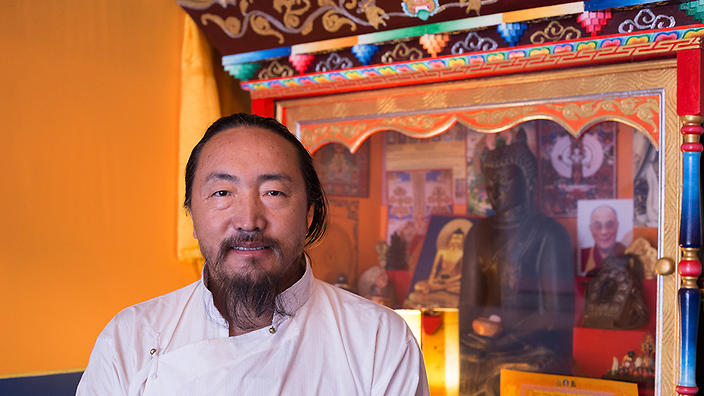 WILD YAK – TIBETAN RESTAURANT
The Wild Yak, located in Dee Why, Sydney and Northcote, Melbourne offers customers an authentic Tibetan dining experience and is owned by Ngawang Thopchen Gophe. He was born in Tibet and lived in India as a refugee in the 90s, completing his studies and later becoming a teacher in the Tibetan community. Understanding the opportunities that a country like Australia could provide in terms of education and prospects for his family, he came to Australia in 2002. The decision has been life-changing for his family and after adjusting to this new life, Ngawang Thopchen found that doing business would be a good idea in the future.
Ngawang Thopchen has relatives in Tibet and for the future of Tibet, he can only hope that one day Tibetans will no longer be under Chinese rule. The preservation of Tibetan culture and language are very important to him. The restaurant offers customers a range of Tibetan dishes, the main being Momo (Tibetan dumplings), Thukpa (Tibetan noodles), meat and vegetarian dishes. The restaurant encompasses through its décor, music and meals aspects of Tibetan culture that the owner wishes to preserve and share with people. As an active and supportive member in the Tibetan community, his restaurant has a large connection with the community. 
"I have owned the business for six years, and as business is good, I continue to run the restaurant. The main point is that it depends on your ability to gain experience and keeping a goal in your heart." As a father of three, he sees the opportunities out there for the upcoming generation as limitless and says that through ambition and hard work nothing is impossible. 
Due to the rapid increase of the use of technology and online services, the way of advertising has changed a lot for his business. Previously, advertising was done through the newspaper and yellow pages. Nowadays social media and delivery services have been introduced and although he uses these, he acknowledges that it has been hard to catch up with the times. The impact of Covid-19 on his restaurant has been significant, normally on Fridays and the weekend the restaurant would be at full capacity with customers making bookings on those days. However, the restrictions have seen an obvious decline of customers since March. With cutlery and tableware stored away and the bar closed, it has had a big effect on the business.
The restaurant still does take-away and if you would like to experience a genuine and authentic taste of Tibet, visit Wild Yak – Tibetan Restaurant.