Shine a light on arbitrary detention, torture and deaths in Chinese custody
The human rights situation in Tibet has been rapidly deteriorating over the years and we have seen a marked rise in state control over everyday life, an escalation in the criminalization of nonviolent forms of protest, and a heavy crackdown against freedom of expression, association and assembly.
Tibetan human rights defenders are systematically labeled as 'endangering state security', 'terrorist' anti-state or inspired by a 'separatist agenda', and their actions immediately suppressed. Public displays of support for the Dalai Lama, writing songs that are critical of repressive treatment, calls for political autonomy, or even seeking basic cultural or religious freedom can lead to accusations by China of 'separatism.' 
Rights experts have analysed that torture in Tibet is endemic and is used systemically and routinely by Chinese authorities against Tibetans in custody. Their findings show that the level of violence directed at Tibetan political prisoners is frequent, extreme, and results in Tibetans being left with severe scars following a period of detention, including paralysis, the loss of limbs, organ damage, and serious psychological trauma.
Countless Tibetans continue to be held incommunicado for prolonged periods of time, denied access to lawyers and their families.

An alarming number of Tibetans continue to die in custody or shortly after release from detention, and incriminating signs of torture and other clues to the reasons for death raise serious concern. Furthermore Chinese authorities are notorious for denying families access to the bodies of family members who have died in custody, including prominent monk and community leader Tenzin Delek Rinpoche who died while in custody in 2015.
Below we share cases of Tibetans who have died or remain in critical condition after being released from Chinese custody, since April 2019. Due to stringent limitations on access to Tibet and the crackdown on information flows, it is extremely difficult to represent a definitive list of cases or even the overall number of political detentions of Tibetans.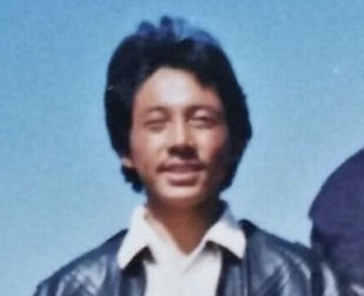 On 6 February 2021, Kunchok Jinpa, ​a Tibetan tour guide who was serving a 21-year sentence died in a hospital in Tibet's capital Lhasa. Kunchok Jinpa had been transferred to hospital from prison in November 2020, without his family's knowledge. On 29 January 2021, his family learned he was due to undergo emergency treatment. Local sources said he had suffered a brain hemorrhage and was paralyzed. He died a few days later.
Kunchok Jinpa was arrested on 8 November 2013 in Driru County, Nagchu Prefecture, Central Tibet [CH: Biru, Naqu, Tibet Autonomous Region] and later convicted of "leaking state secrets" after he shared information to foreign media, including via social media, about local environment and other protests. There had been no information about his whereabouts since his detention and until now there had been no news concerning his trial or conviction.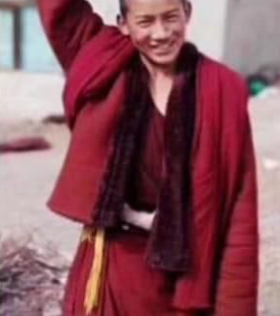 In January 2021, Tenzin Nyima, a 19-year old monk died from injuries inflicted on him in Chinese custody​. ​Tenzin Nyima was arrested on 9 November 2019, in Wonpo Township in Kardze, Sershul County, after he and three other monks staged a peaceful demonstration outside the local police station during which they threw leaflets in the air and called for Tibet's independence.​
Tenzin Nyima was released in May 2020 but re-arrested on 11 August 2020 for allegedly sharing the news of his arrest and contacting Tibetans in exile in India.
The next news of Tenzin Nyima came on 9 October 2020, when his family was contacted by the police, who informed them that his health had deteriorated and he was now in a comatose state. A hospital report that Human Rights Watch obtained indicates that he had been in critical condition for 10 days before being handed over to his family. His family took him to a nearby hospital in Chengdu, where his admission was delayed due to the family's inability to afford the expensive medical charges. His family was only able to successfully admit him to hospital almost two months later, still comatosed, on 1 December. He died shortly after.

In August 2020, Lhamo, a 36-year-old mother of three died shortly after being transferred to hospital from police custody. She was detained by authorities in June 2020 and accused of sending money to family members or other Tibetans in India. She was detained two days after her cousin Tarpa who was also detained on the same charge. Lhamo had been in good health before her detention.
Lhamo's family were summoned to visit her in hospital in August where they found her badly bruised and unable to speak. She died two days later, and her body was immediately cremated, which prevented an investigation into the circumstances surrounding her death. There exist serious concerns that Lhamo's body bore incriminating signs of torture and other clues to the reasons for her death.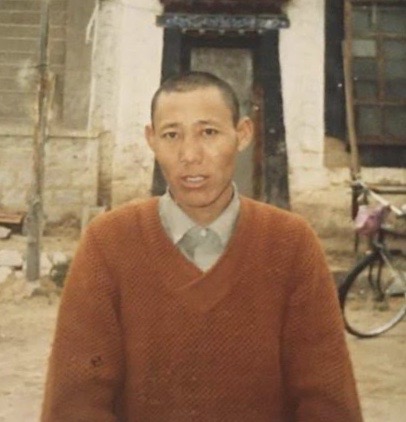 On 17 February 2020 Samdup, a former Tibetan monk and political prisoner and monk died from a diabetes-related illness at 50 years old. He was imprisoned for seven years following his involvement in a peaceful protest in Lhasa in 1992 alongside 12 monks from his monastery.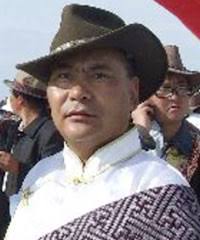 6 December 2019 Tsegon Gyal, a Tibetan blogger and journalist, was released from prison in extremely ill health. Gyal was arrested following a blog he published criticising the Chinese government's restrictive policy of 'ethnic unity'. He was serving a three-year sentence on charges of 'inciting separatism.' Less than a month after his release, Tsegon Gyal was admitted to hospital where he underwent gallbladder surgery on 14 January 2020. His condition is said to be critical.
In April 2017, during its 78th session, the United Nations Working Group on Arbitrary Detention criticised the Chinese government for its treatment of Tsegon Gyal and called for his release.
In late November 2019 Jimtri, the brother of Tibetan nomad and environmental rights defender, A-Nya Sengdra, died in hospital in Xining, Qinghai Province, after spending almost a year in detention. Jimtri, 54, was arrested on 15 December 2018 by the Public Security Bureau in Gade County and on 26 July 2019 was charged with "gathering people to disturb social order". The precise date of his death and the circumstances that lead to it have not yet been confirmed.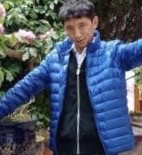 On 26 April 2019 Pema Wangchen, a former political detainee in his early thirties, died in a hospital in Chengdu, the capital of Sichuan Province, from a prolonged illness following injuries sustained after spending one month and four days in police custody where he was severely beaten and subjected to torture in early 2016. Pema was arrested after a video of him singing the banned Tibetan national anthem at a public gathering went viral on Wechat in 2016.
Chinese authorities have previously asserted that legislative, administrative, and judicial departments uphold measures against torture. However, there are no indications of investigations into deaths in custody or shortly after release, or allegations of torture and mistreatment. To date, there is no evidence of a single case of torture in Tibet being investigated or the perpetrators being held accountable.
Australia Tibet Council has raised these cases, to shine a spotlight on the issue of death, torture and ill-treatment in Chinese custody, with Foreign Minister Marise Payne and members of the Australian All-Parliamentary Group for Tibet. We asked them to call on the Chinese government to release arbitrarily detained Tibetans, undertake investigations into torture, ill-treatement and deaths in custody and ensure access to lawyers, medical care and fair trials that meet the requirements of international law.
Help us raise the profile of these cases and shine a spotlight of social justice by sharing this blog and also supporting our work with a donation.