Our Summer Reading List: 12 books by Tibetan writers
Starting this month, we will be bringing you our pick of the best books, movies, food and all things Tibet. We hope you will enjoy them as much as we do.
Amplifying Tibetan voices is at the heart of all our campaigns. So our first Summer Reading List is dedicated to Tibetan writers from Tibet and in exile. From politics to Buddhism, here is our pick of 12 all-time favourite books.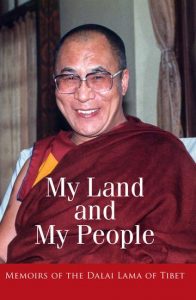 The original autobiography of His Holiness the Dalai Lama.
"An engaging account about the loss of Tibet and the loss and triumphs of the Tibetan people told by the Dalai Lama who became the leader at a time when Tibet's world changed so suddenly." – Review on Goodreads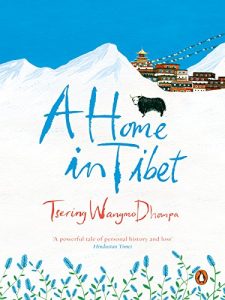 "A Home in Tibet is the maiden prose work by Tsering Wangmo Dhompa, an accomplished and respected poet with three books and two chapbooks. It is a love story, with mother and country in the role of the beloved and as such, it is a fitting tribute to both. It's the story of Dhompa and her mother, and an account of Dhompa's returns back to her homeland in Tibet." – Tenzin Dickie, Tibetan Review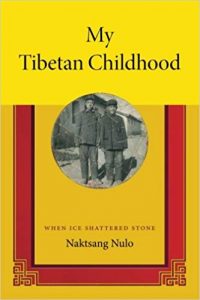 "Some books lure us into new lives and unexpected worlds. Here, the person is the author himself, Naktsang Nulo. . . . There is no other such an apolitical book, known to me, by a Tibetan living and working in Tibet. . . .Neither the Chinese nor the Tibetan diaspora will be able to claim that Naktsang's memoir accords with their conflicting views of the nature of Tibet and its people – although official Chinese will dislike it more because it makes plain the cruelty of their soldiers during the later Fifties." – Jonathan Mirsky, High Peaks Pure Earth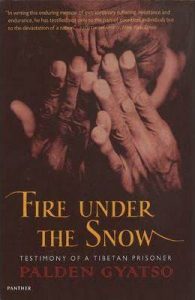 "In writing this enduring memoir of extraordinary suffering, resistance and endurance, Palden Gyatso has testified not only to the pain of countless individuals but to the devastation of a nation." – Judith Shapiro, New York Times
The Dragon in the Land of Snows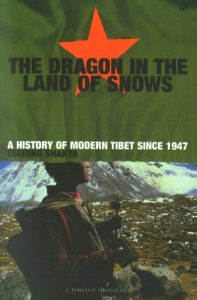 "A deeply insightful and thorough account…likely to be the definitive history of modern Tibet for a generation or more." – The New York Times Book Review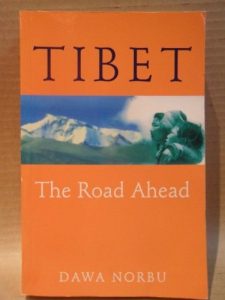 Written by a gifted Tibetan of humble origins, this book tells the story of ordinary Tibetans in the twentieth century. Professor Norbu refutes China's claim that Tibet has been part of China since the seventh century AD, showing how the relationship between the two countries was symbolic and ceremonial, rather than one of political suppression. He portrays pre-1950 Tibet as a place of complete and genuine freedom, in stark contrast with recent events in the region. (Credit: Goodreads)
The Water-Horse and Other Years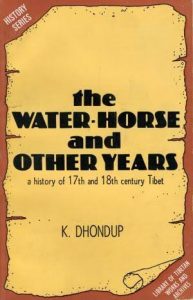 A history of the 17th and 18th century Tibet, dealing with the period from the first to the 5th Dalai Lama and the unification of Tibet, by one of the leading Tibetan intellectuals in exile, the late K Dhondup.
The Division of Heaven and Earth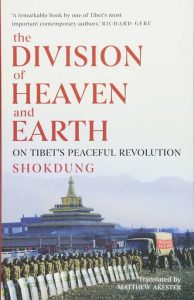 "Published illegally in Tibet in 2010, this book is a poetic, painstakingly written indictment of Chinese rule and a call for a 'peaceful revolution' against what Shokdung describes as Beijing's heavy-handed governing style." – New York Times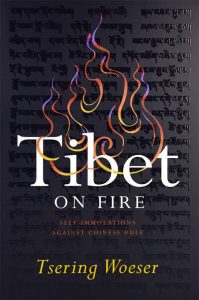 "Readers of Tsering Woeser's essays and reportage know well how anguished she has been at the acts of self-immolation that have taken place in Tibet and Tibetan communities since 2009. An internationally renowned Tibetan poet and writer, Woeser is one of the most well-informed and trenchant commentators on Tibet today, and with this volume, she presents readers with unique and well-reasoned analysis and account of the phenomenon of self-immolation in Tibet, its precipitating causes and its significance. This is a most important book about a most urgent subject: the ongoing consequences of continued Chinese repression in Tibet." – Elliot Sperling, Associate Professor of Central Eurasian Studies at the University of Indiana, and author of The China-Tibet Conflict: History and Polemics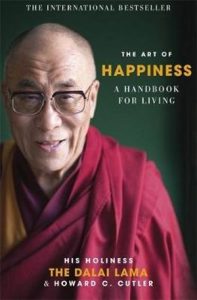 A best-selling classic by His Holiness the Dalai Lama on seeking happiness, overcoming obstacles and finding inner peace.
Cutting Through Spiritual Materialism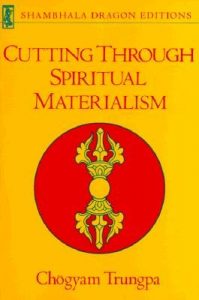 "The usefulness of this book lies in Trungpa's uncanny ability to cut right to the heart of the matter and presents his understanding of Buddhism and the way of life it teaches in a manner that is applicable to his students' living situation." – Journal of the American Academy of Religion
The Tibetan Book of Living and Dying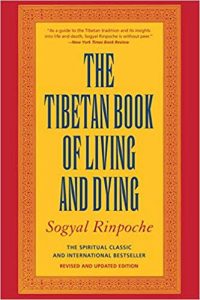 An enlightening, inspiring, and comforting manual for life and death that the New York Times calls, 'The Tibetan equivalent of Dante's The Divine Comedy,' this is the essential work that moved Huston Smith, author of The World's Religions, to proclaim, "I have encountered no book on the interplay of life and death that is more comprehensive, practical, and wise". (Credit: Amazon)