Meet the Tibet Lobby Day 2019 delegates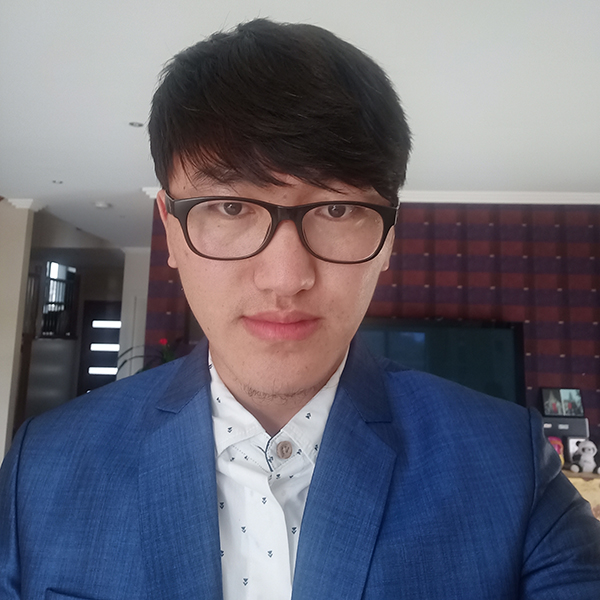 I was born in 1989 in Tehor in Kham province of Tibet. In 2008, I had to leave school due to the political unrest in our country. I was part of the 300 people in my hometown who joined the 2008 Tibetan Uprising against China's rule. The Chinese police's response to our protest was brutal. My monk friend Rigzin Kunga, 21 years old, was shot dead in front of my eyes. I and the other protestors wanted to take his body back to our monastery to perform the last rites according to our religious tradition. But the Chinese police refused to hand over his body to us.
I was then listed as one of the most wanted "criminals" in my hometown by the Chinese authorities. Fearing for the safety of my family, I ran away to hide in the forest where I lived like a wild animal for a year and a half. I visited my family sometimes during the night. In 2009, I decided to escape to India, which has been very generous to the Tibetans for over half a century. 
My journey from Tibet to India via Nepal was challenging. Like an owl, I walked during the night and slept during the day. I vividly remember how hungry I felt during the journey. When I reached the Nepal border, a generous Nepalese family offered me a bowl of noodle, which to this day has remained to be the most delicious meal of my life.
It was when I reached India that I got the opportunity to study again. In 2016, I had the chance to move to Australia. I have since taken every opportunity to raise awareness about what is happening inside Tibet.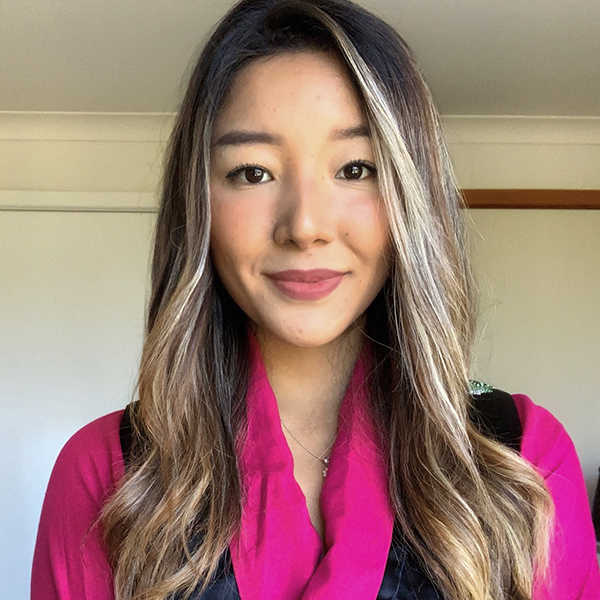 I am a Tibetan born in exile. As a refugee, you don't have the luxury to choose "not to like" or to "stay out of politics". Tibetans including three generations of my family have suffered injustice for over 60 years.
My father escaped from Tibet in 1990. He travelled on foot for nearly two months and sought refuge in India. I cannot fathom the ordeal he went through when he was a young man of my age. Like him, thousands more Tibetans have escaped over the years. 
I am currently undertaking a Bachelor of Social Work at the University of Sydney and have previously graduated in Bachelor of Arts, majoring in Psychology. Since 2016, I have been working for Settlement Services International which assists newly arrived refugees and asylum seekers with their initial settlement in Australia. 
I am privileged to get an opportunity to study and live in a safe and free country. I acknowledge that my privilege and power comes with responsibilities. The Tibet Lobby Day is a great platform to raise my voice to advocate for the Tibetan issue.
I was born and raised in India. After completing university, I went to work in the Central Tibetan Administration's health department. I moved to Australia in 1999 and did a Masters degree in public health from Sydney University. I have been working in the NSW government for many years. 
I am a board member of the Australia Tibet Council. 
In 2012, I travelled to Canberra as a delegate on the first Tibet Lobby Day. I have since been returning to mentor our delegates, helping with their training and meetings. Along this journey, I have seen the impact of Tibet Lobby Day on young Tibetans in Australia. Together we have built a strong base of support in the Australian Parliament.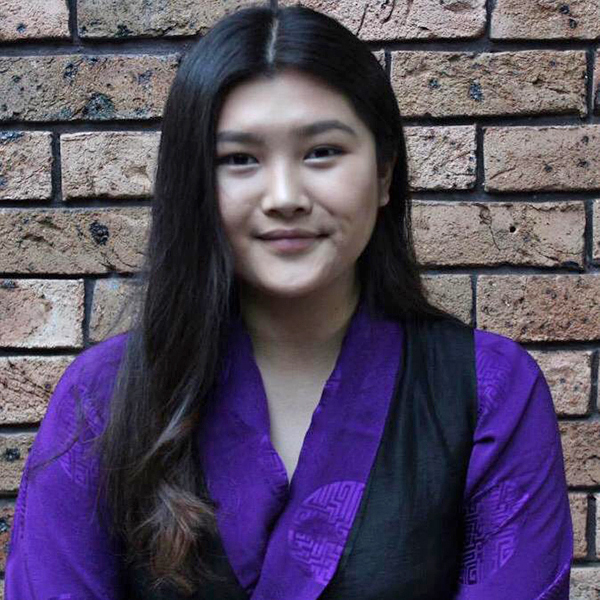 I was one year old when my family moved to Australia as refugees. My father is a former political prisoner from Tibet. He was imprisoned for writing a poem expressing his aspirations for freedom in Tibet. For this, he was convicted for "counter-revolutionary propaganda" and spent the next two years in prison, during which he was severely tortured.
My father's experience has shaped me as a young Tibetan growing up in Australia. I am currently doing a Bachelor of Business/Bachelor of Laws (Honours) at the University of Newcastle.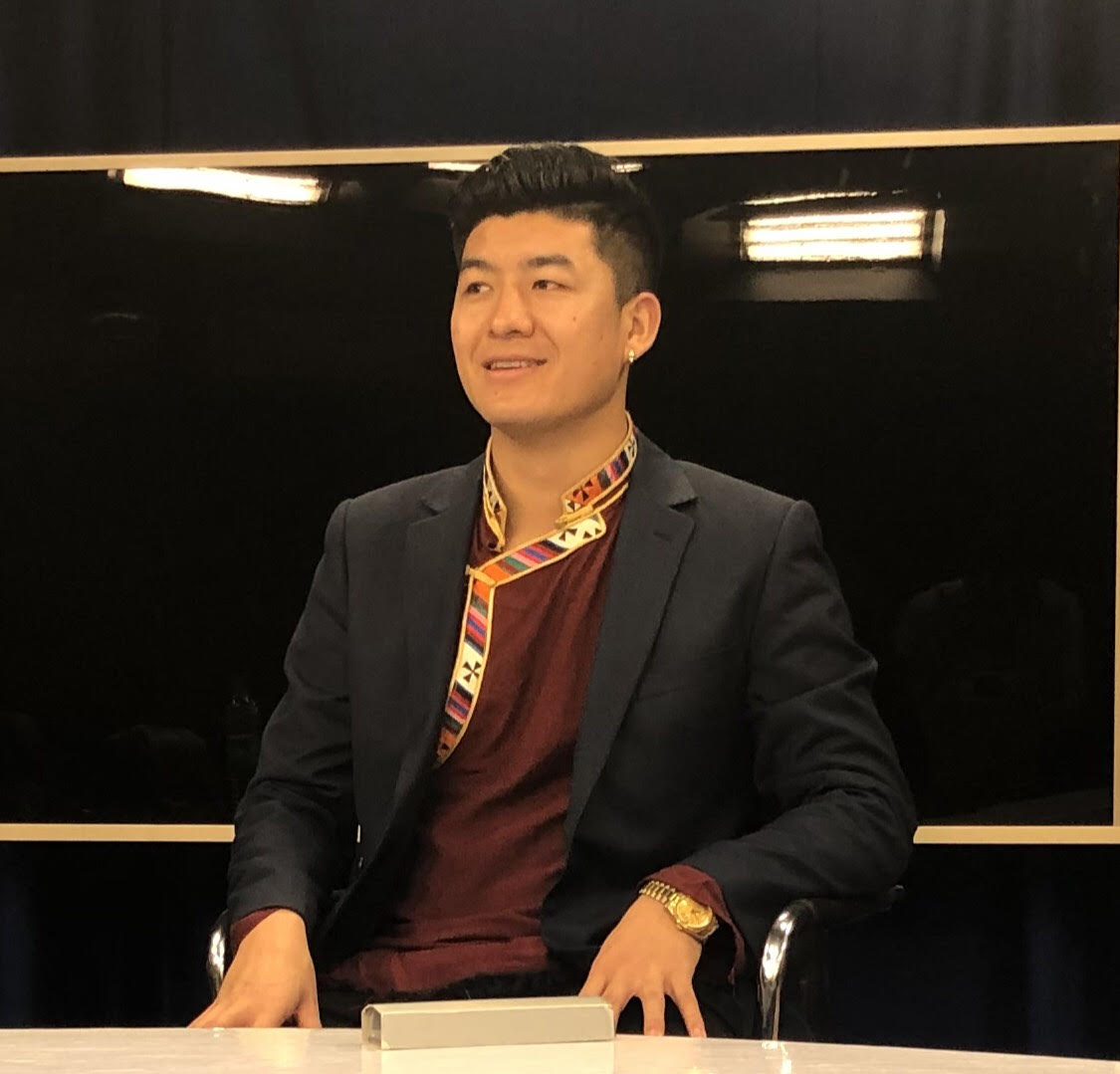 Currently, I am studying Law at Victoria Law School. I was born in Tibet but grew up in India. Being in India turned out to be a boon for me as it gave me an opportunity to explore a mass area in a way that wouldn't have otherwise been possible.
Presently I am acting as Vice President for the Tibetan Community of Victoria. I also keep myself involved in community service. I have volunteered for Flemington and Kensington community legal centres where I worked with clients from different backgrounds with immigration, civil, and family matters.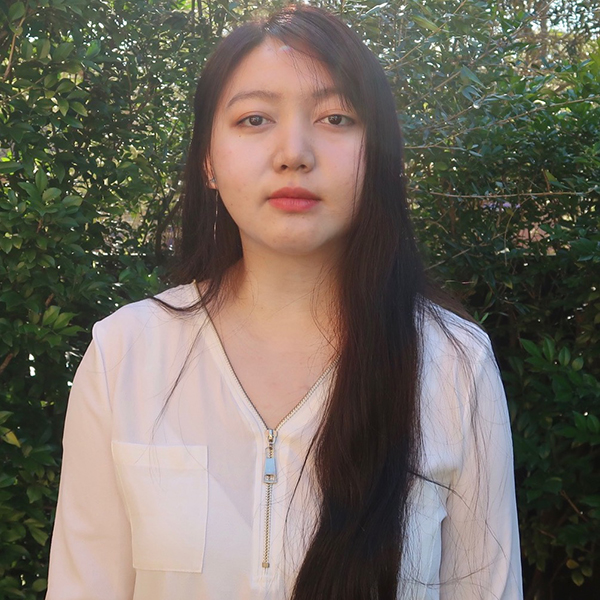 My parents were part of the first batch of Tibetans who moved to Australia under the humanitarian program in 1997. I was born a year after they arrived in Sydney. 
Thanks to the dedication of our local community members, I had the opportunity to attend our weekend Tibetan language classes and practice our culture.
I am currently studying at Macquarie University while working part-time at a local MP's office. I wish to amplify the silenced voices of my fellow Tibetans in Tibet. I am participating in the Tibet Lobby Day for the first time. I look forward to learning about advocacy so that I can be a better spokesperson for my community.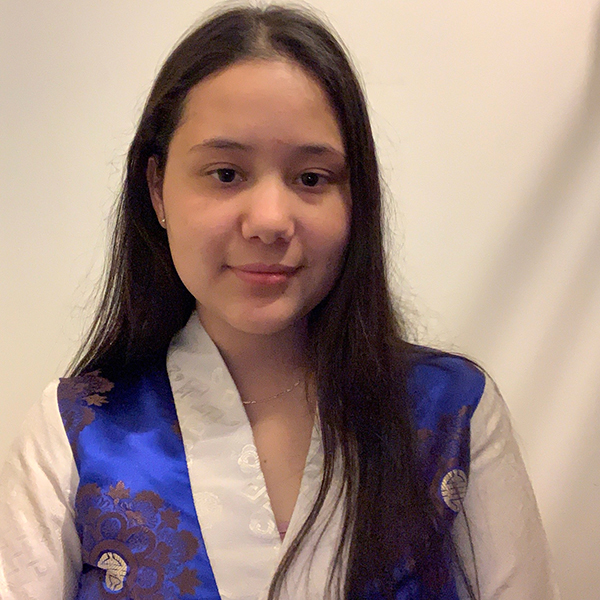 Under the blessings of His Holiness the Dalai Lama, many former Tibetan political prisoners and their families have the opportunity to migrate to Australia for a better future. 
As a granddaughter of a former political prisoner, I feel it is my responsibility to be a voice for the Tibetans inside Tibet. Living in Australia, I thought we would have a better chance of visiting our family in Tibet, but I was wrong. Our repeated attempts to get a visa for my grandmother have failed. It is heartbreaking that Tibetans do not have access to our own country. It is the prayers of Tibetans to see the Dalai Lama return to Tibet one day. In spite of our hardships, we will never lose hope in reclaiming our rights and freedoms. 
I am studying at Macquarie University, pursuing my bachelor's degree in Human Science. I have volunteered at Students for a Free Tibet in India during my school holidays. I am thankful for the opportunity to participate in the Tibet Lobby Day.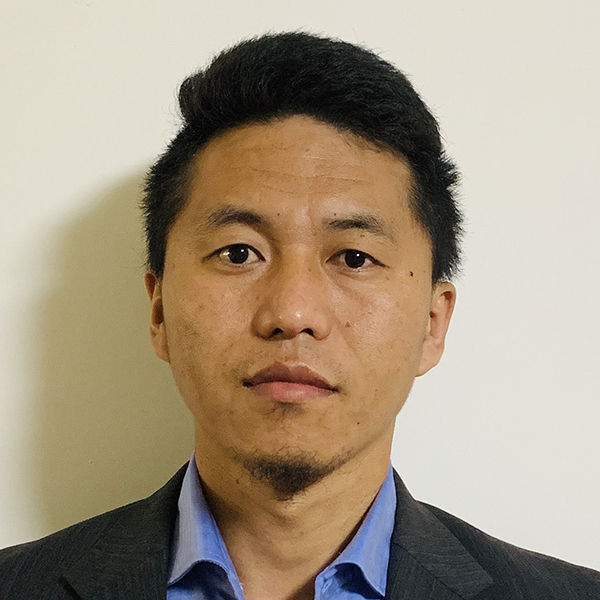 I moved to Australia in 2018, along with my wife and young son under the government's humanitarian program for Tibetan refugees. I was recently elected the President of the Queensland Tibetan Community.
Born in Lhasa, Tibet's capital, I fled into exile at the age of 9 following the death of my father, a political prisoner, as a result of the torture he endured in prison. 
I have an M.Phil degree in political science and hope to continue my studies and activism in Australia.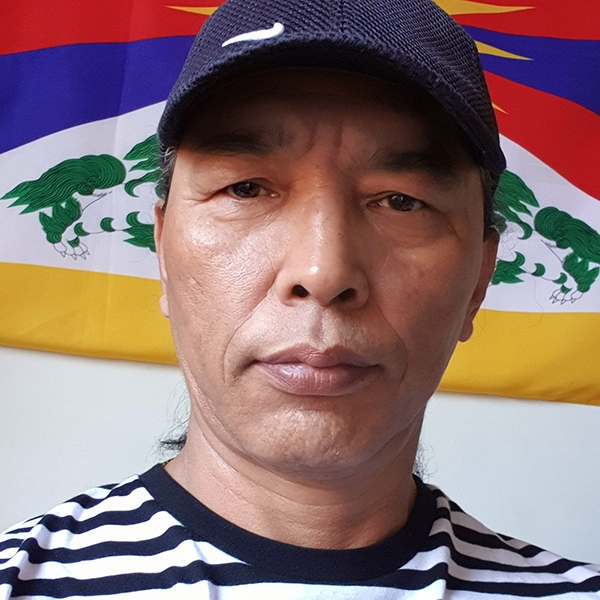 I was born to Tibetan refugee parents in north India. In 1987, I had the rare opportunity to travel to Lhasa, Tibet's capital, along with a foreign delegation. I spent a year in Tibet working as an interpreter. When a major uprising took place in Lhasa that year, I joined my fellow Tibetans. I was arrested and imprisoned for around 10 months. I returned to India after my release.
I am grateful to the Australian government for allowing me to settle in this beautiful and peaceful country. I have the great pleasure of working as an interpreter in Melbourne, where I can assist newly arrived Tibetans with building their new lives here.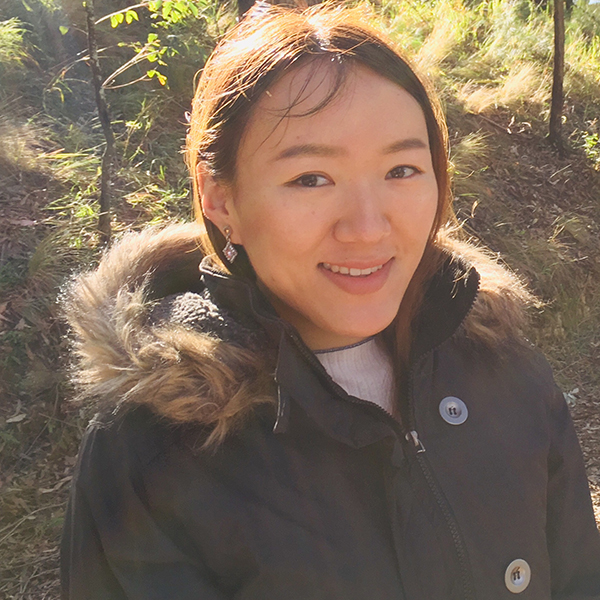 I came to Australia with my mother in 2009. Things were challenging in the beginning, but now we truly enjoy our life here. Australia is our home. 
Currently, I work as a mental health mentor while completing my last year of psychology at the University of Newcastle. My interest in mental health grew when I learned that many Tibetans share similar stories of trauma, torture and loss of loved ones. I hope to make a positive change in the Australian community.
I'm excited to be joining the Tibet Lobby Day for the first time this year. I hope to share our stories with political leaders and engage in meaningful discussions. I am also keen to bring to their attention the many positive qualities refugees bring to Australia. Along with their stories and hope for a better future, they bring their loving nature, excellent work ethic, and over time become productive members of the society.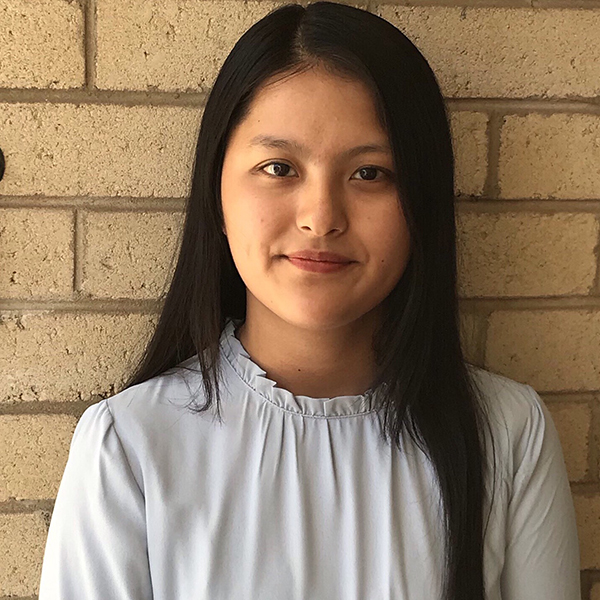 I was born in India and moved to Australia with my parents and siblings at the age of 8. Since a young age, I have participated in political and cultural events in my local Tibetan community in Sydney. Working as a Tibetan interpreter for our community members, I have heard many tragic stories of life in Tibet. 
I am currently a student at Macquarie University. I am looking forward to participating in the Tibet Lobby Day for the first time and gaining more experience in activism so I can better advocate for our cause. 
I believe even the smallest voice can make a difference. As His Holiness the Dalai Lama says, "If you think you are too small to make a difference, try sleeping with a mosquito".
I was born in Australia. I studied law and international relations at the Australian National University and currently work with a government department. From a young age, I have led and participated in various political and cultural activities to advance the Tibet cause. I currently serve as the media and public relations officer for ACT Tibetan Community.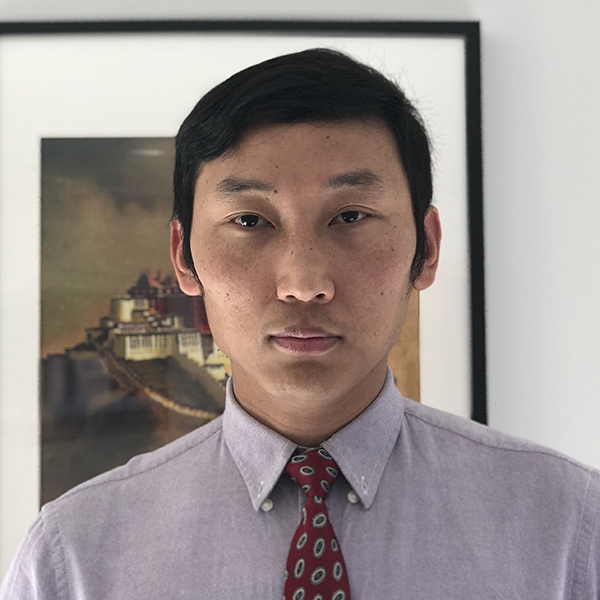 I am the vice-president of the ACT Tibetan Community.
I was born to Tibetan refugee parents in south India. I have a Bachelor of Business Management from Bangalore University and worked in an American mortgage company. I also had the opportunity to work at the Tibetan Medical and Astro Institute (Men Tsee Khang), one of the most successful institutions in the exile Tibetan community. 
Since moving to Australia in 2016, I have been working in aged care, along with pursuing my further studies.
Three of our delegates are not able to share their stories for security reasons.