A tribute to long-time ATC supporter Ken Leonhardt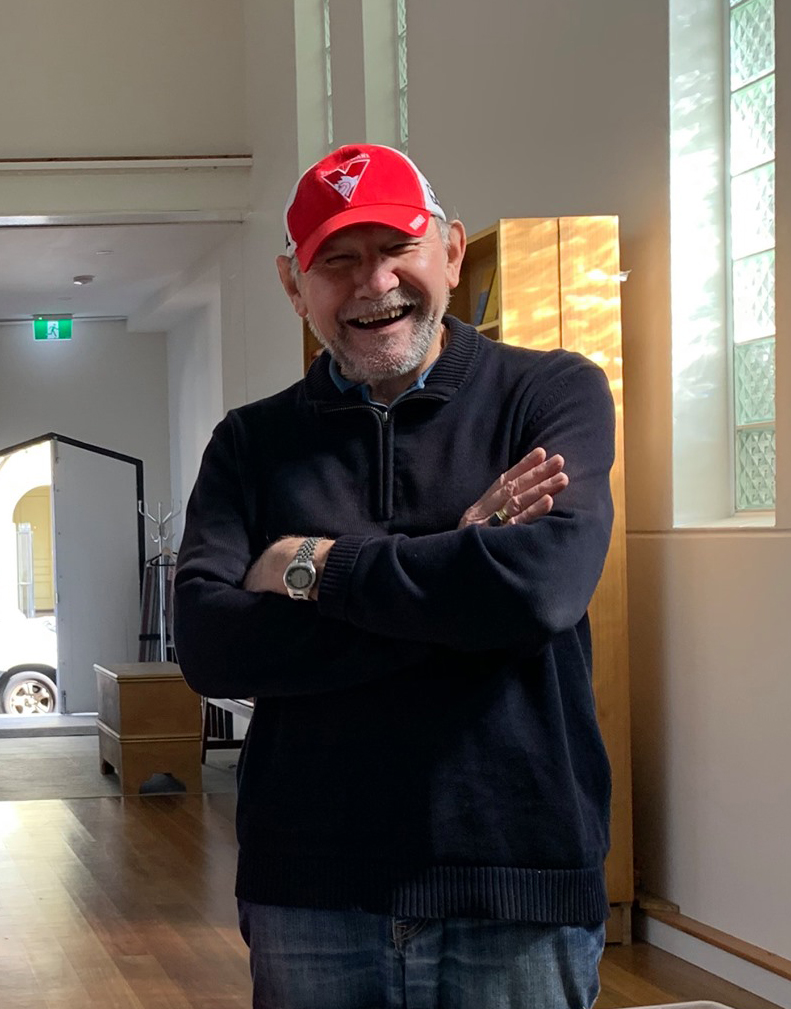 Vale Ken Leonhardt.
Ken was a long-time ATC supporter and volunteer.
If you bought a Free Tibet T-shirt or sticker pre-2019, chances are your order was looked after by Ken. Volunteering with ATC for more than two decades, Ken was a seriously active retiree. His energy was infectious and his dedication was inspiring!
Many of us have fond memories of volunteering alongside Ken, he was always a joy to work with.
When I look back at my time at ATC, it is the interactions with our dedicated volunteers I miss the most. Ken is a dear friend of Tibet – a generous soul who is always there to help without expecting anything in return.
I pray for your swift rebirth, Ken! You will be dearly missed.

Ken will always be remembered by everyone at ATC as one of the loveliest, and most generous of men. He was reliable, dedicated and his help with all sorts of tasks from membership to merchandise helped keep ATC running for many, many years. Ken certainly became part of ATC's fabric and he will forever be known as a friend of Tibet.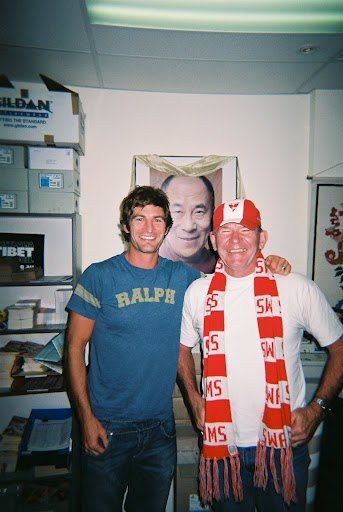 Ken was a big fan of the Sydney Swans. Here he is with former team captain Brett Kirk.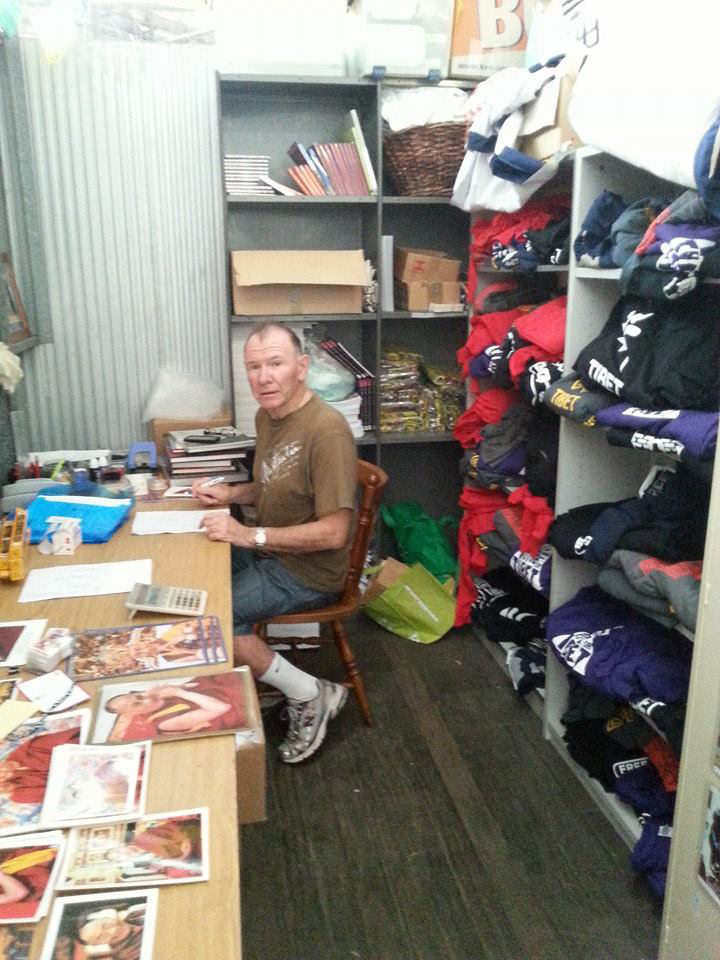 Ken attending to merchandise orders in 2013.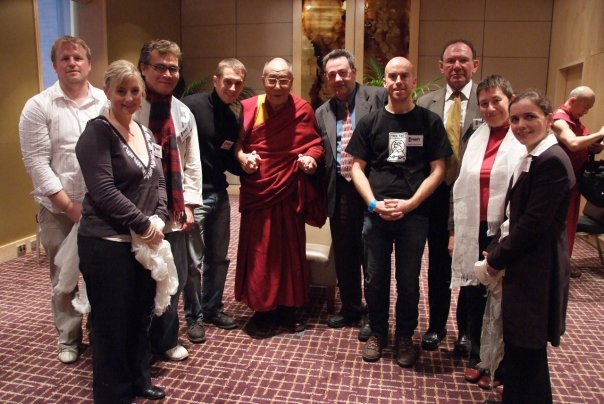 ATC Board's audience with His Holiness the Dalai Lama at Sofitel, June 2007.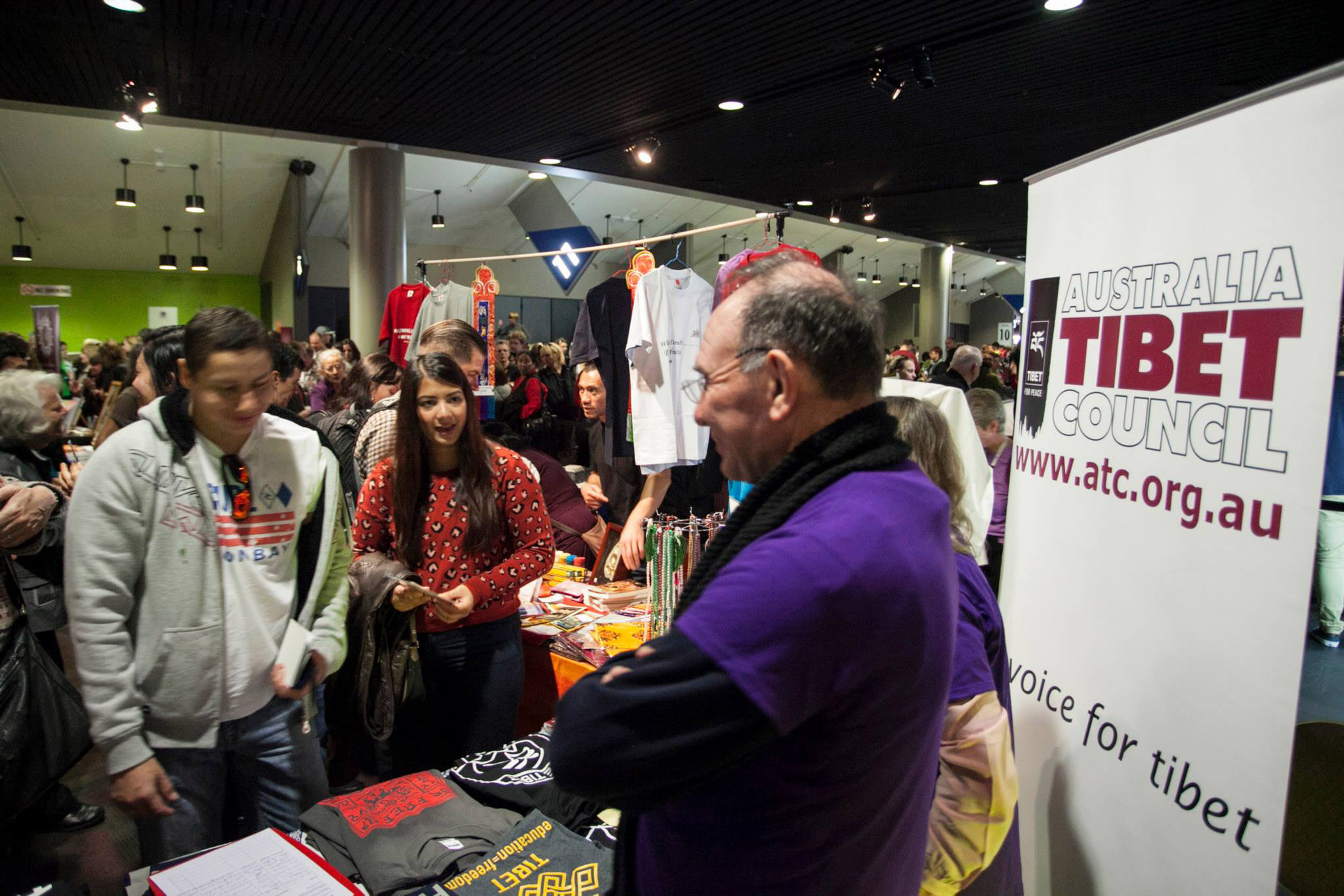 Ken at ATC's stall during His Holiness the Dalai Lama's event in Sydney, 2013.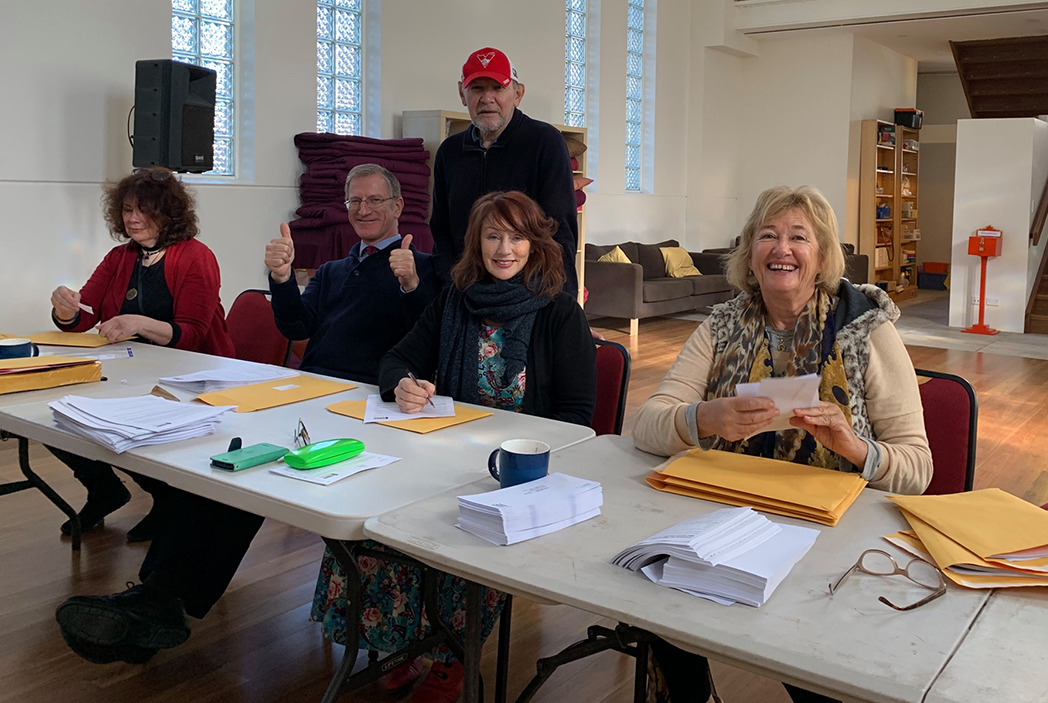 Ken stuffing envelopes with ATC Board member Annie Wale and a group of volunteers.