The Panchen Lama's story represents China's ongoing violations of human rights, in particular the freedom of religion, in Tibet. We call on China to release the Panchen Lama.
Members of the Australian Parliamentary Group for Tibet join our Free the Panchen Lama campaign.
17 May 2020 marks 25 years since the Chinese government kidnapped the Panchen Lama of Tibet.
In 1995, the Dalai Lama recognised Gedhun Choekyi Nyima, a six-year-old boy in eastern Tibet, as Tibet's 11th Panchen Lama. Three days later, the young boy was kidnapped by the Chinese government, becoming the world's youngest political prisoner.
The Panchen Lama is Tibet's second-highest religious figure, second only to the Dalai Lama. The two have played a key role in identifying each other's reincarnation. China saw the young Panchen Lama a future threat to its authority given the popularity of the previous Panchen Lama, a vocal critic of Chinese policies, among Tibetans.
Six months after the abduction of Gedhun Choekyi Nyima, the Chinese government appointed its own Panchen Lama in a mockery of the ancient Tibetan Buddhist tradition of reincarnation. Tibetans refer to the Chinese government's appointee Panchen Zuma (meaning the fake Panchen).
For the last 25 years, China has repeatedly ignored international pressure to release the Panchen Lama or disclose information about his well being or whereabouts.
The abduction of the Panchen Lama and the subsequent appointment of China's Panchen Lama is part of the Chinese government's broader strategy to control Tibetan Buddhism, interfere in the future reincarnation of the current Dalai Lama, and cement its rule in Tibet.
China hopes the Panchen Lama's story will be forgotten over time. But Tibetans and the global Tibet movement have refused to give up our demand to secure the release of the Panchen Lama.
As we mark this tragic 25th anniversary, we launch a year-long campaign along with the Tibetan Government-in-exile and Tibet groups worldwide to bring a renewed awareness of the Panchen Lama story and secure his freedom.
Australia Tibet Council calls on China to release the Panchen Lama immediately so he can return to his rightful place at the Tashi Lhunpo Monastery in Lhasa and assume his role as a revered religious figure of Tibet.
Ahead of the International Day of the Disappeared on 30 August, let's call on the Australian Government to push for the immediate release of the Panchen Lama and his family. Sign our petition to Foreign Minister Marise Payne.
read more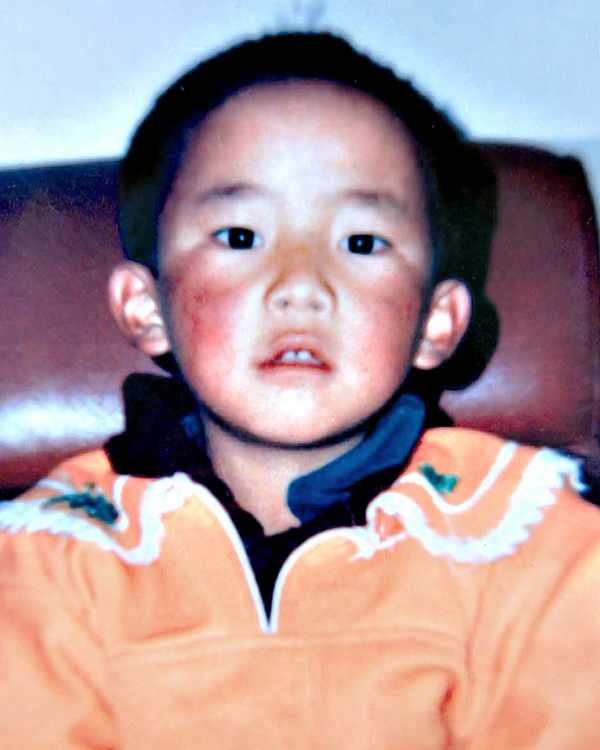 Five UN human rights experts have raised concerns about the whereabouts of Tibet's Panchen Lama in a statement to the Chinese government.
read more