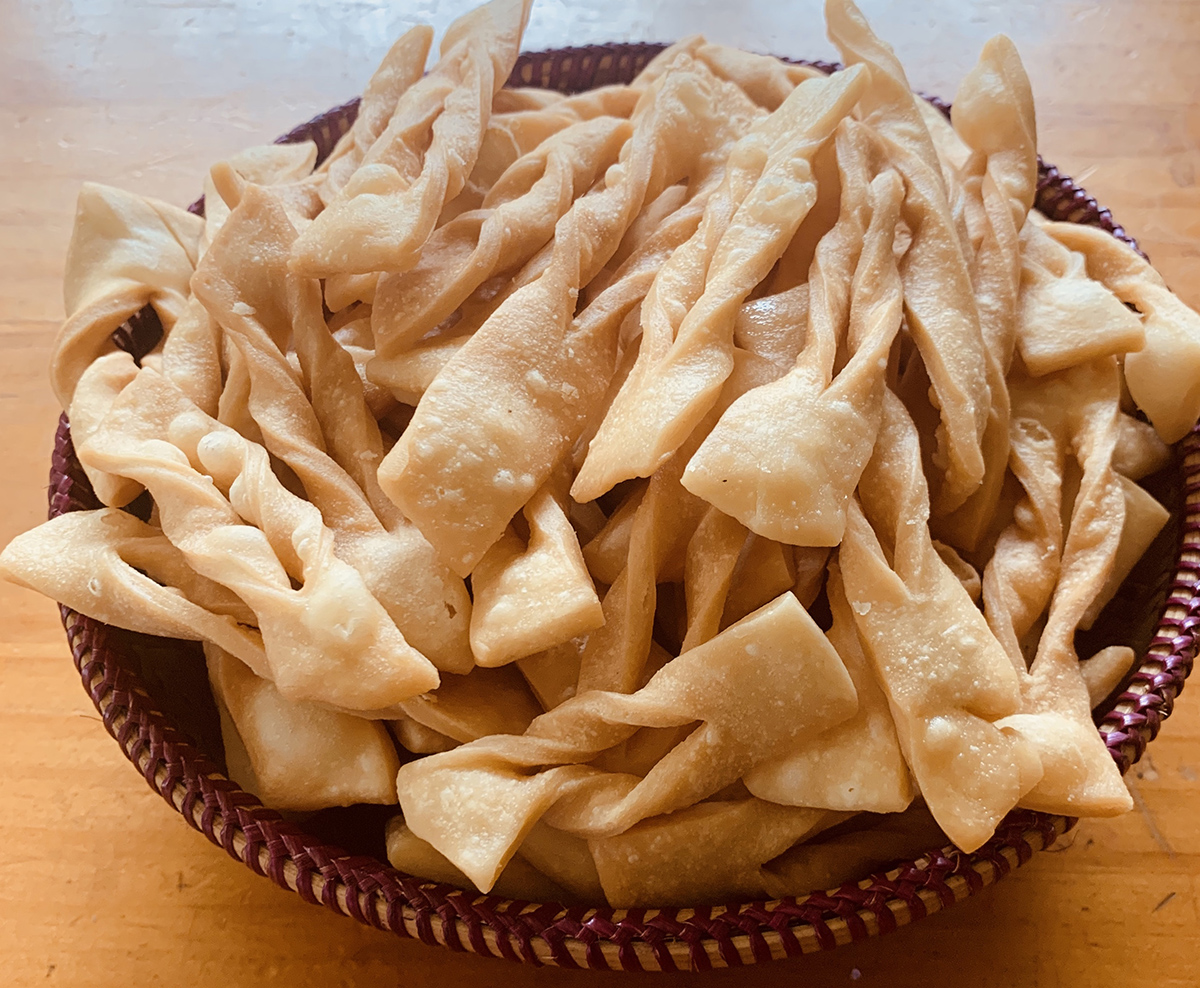 This recipe is prepared by our former Executive Officer Kyinzom Dhongdue, a passionate home cook, to celebrate Losar with our supporters.
Khapsey is a popular deep-fried Tibetan cookie prepared for special occasions, most commonly during Losar.
Khapsey comes in various shapes and sizes – from bhungu amcho, literally meaning Donkey Ear, to bhulug, crispy circles, to the simple kaptog or shaytog (honorific). Those in more elaborate shapes are used for decorating the Losar shrine while the khaptog is made mainly for eating and offering to guests. The khaptog can be sweet or salty. You can also add a dash of colour to it.
The recipe here is for the most common sweet and simple Khaptog.
INGREDIENTS
1 kg all-purpose flour
½ cup vegetable or sunflower oil
1 cup milk
1 cup water
½ cup sugar (we have used brown caster sugar). You can put more or less sugar or use a substitute such as honey, or salt if you like savoury cookies.
2 litre of oil for deep-frying
PREPARATION TIME
1-1.30 hour
COOK TIME
1-1.30 hour
INSTRUCTIONS
Preparation:
1. Dissolve the sugar in warm water.
2. Mix the sugary water with the milk and oil.
3. Combine the mixture with the flour and knead the dough for around 5-7 minutes.
4. Roll out the dough to about 0.5cm and cut them into strips of around 7 cms. If you can, make the pieces of the same size so they can cook evenly.
5. Using a small knife, make a cut in the middle of the strip. And then pull one corner of the strip, making a twist. (see photos).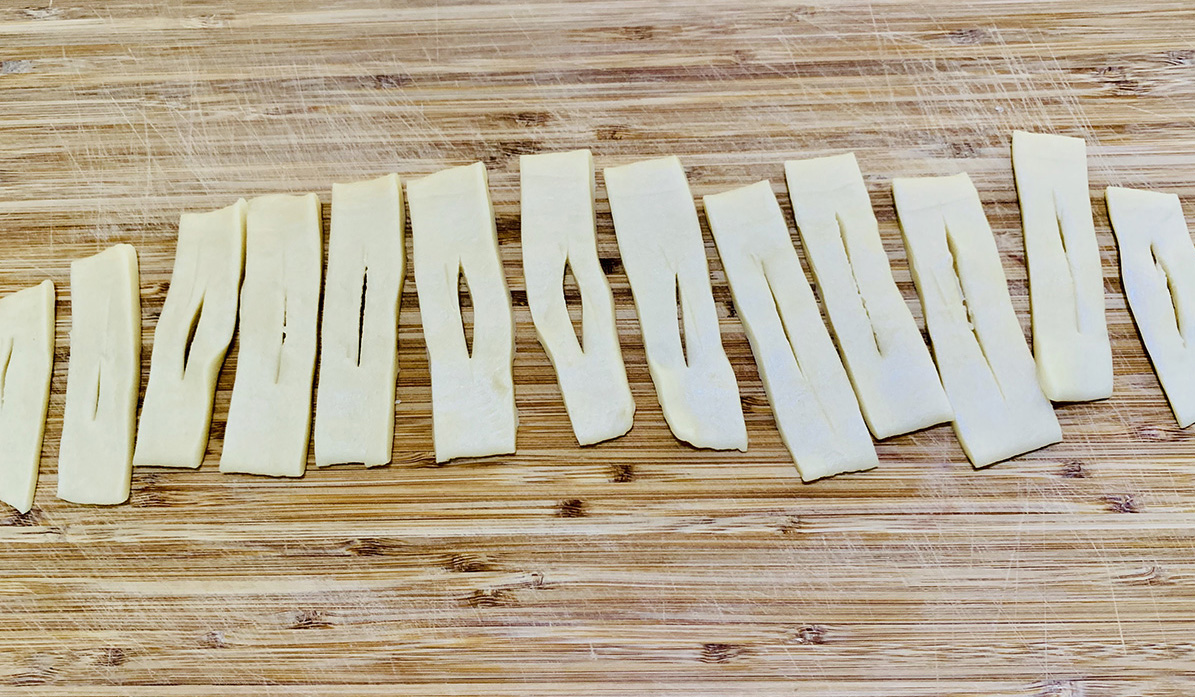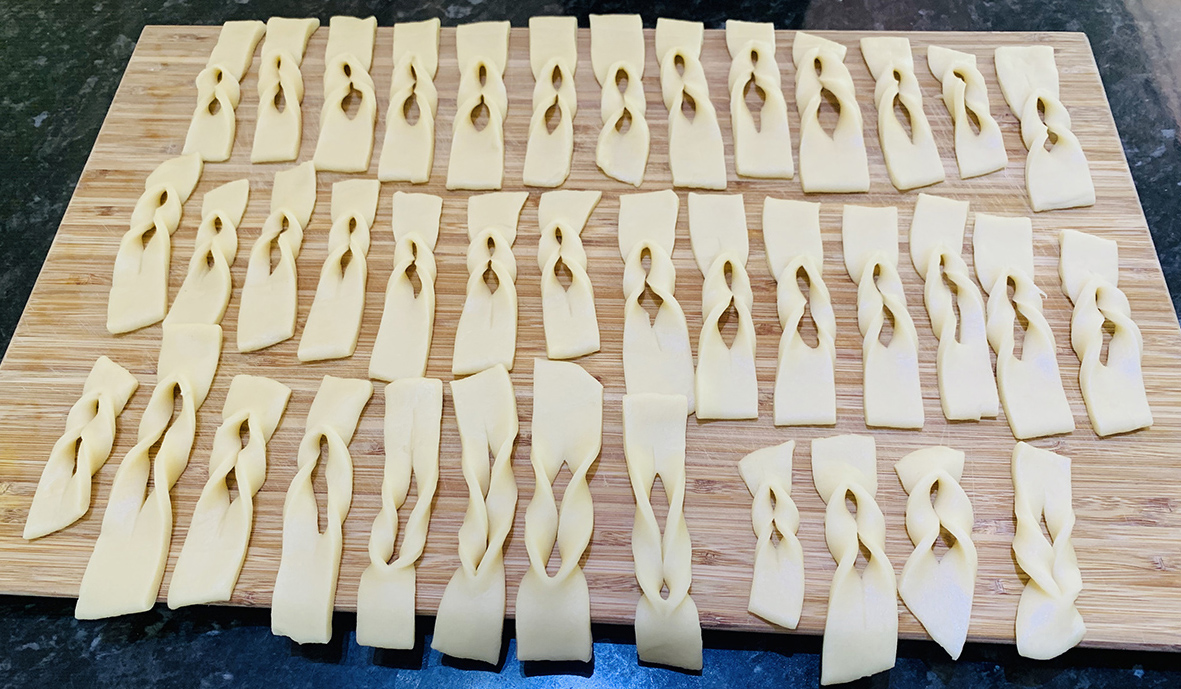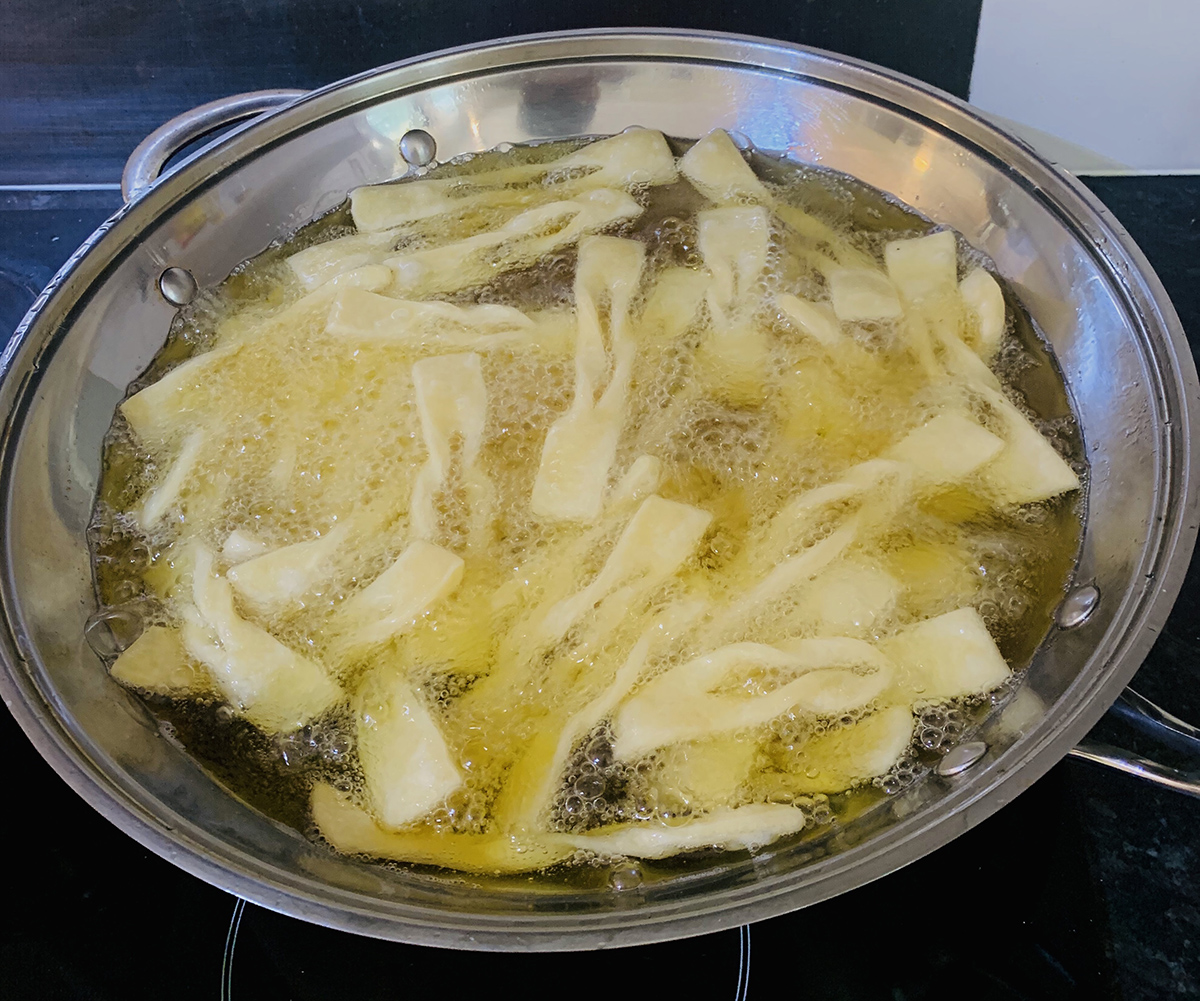 1. Pour oil into your cooking pot. The pot should be deep and large. You can use a wok as well.
2. Heat the oil on high until it is very hot. To know if the oil is hot enough, drop one piece of the dough into the oil and see if it pops up to the surface straight away.
3. Take one batch of the strips and pour them gently into the hot oil. You will have to deep-fry in multiple batches. You can do a practice by taking a very small amount for the first batch.
4. Cook the khapsey on high heat until it turns golden brown, moving them gently with a slotted spatula or stainer. It takes a few minutes to cook.
5. Remove the khapsey from the oil, using a large stainer and let the oil drain.
6. Place the khapsey on a paper towel to remove as much oil as possible and let it cool down.
7. Transfer the khapsey into your air-tight food container. If you like, you can sprinkle some powdered sugar on top.
Khapsey can last for a few weeks though they do get hard over time. Enjoy it with a cup of tea with family and friends.
If you enjoy this recipe, please share it with your friends. You may also like to try our special momo (Tibetan dumpling) recipe.