Reflections on Tibet Lobby Week
2 July 2020
By ATC Executive and Campaigns Officer Kyinzom Dhongdue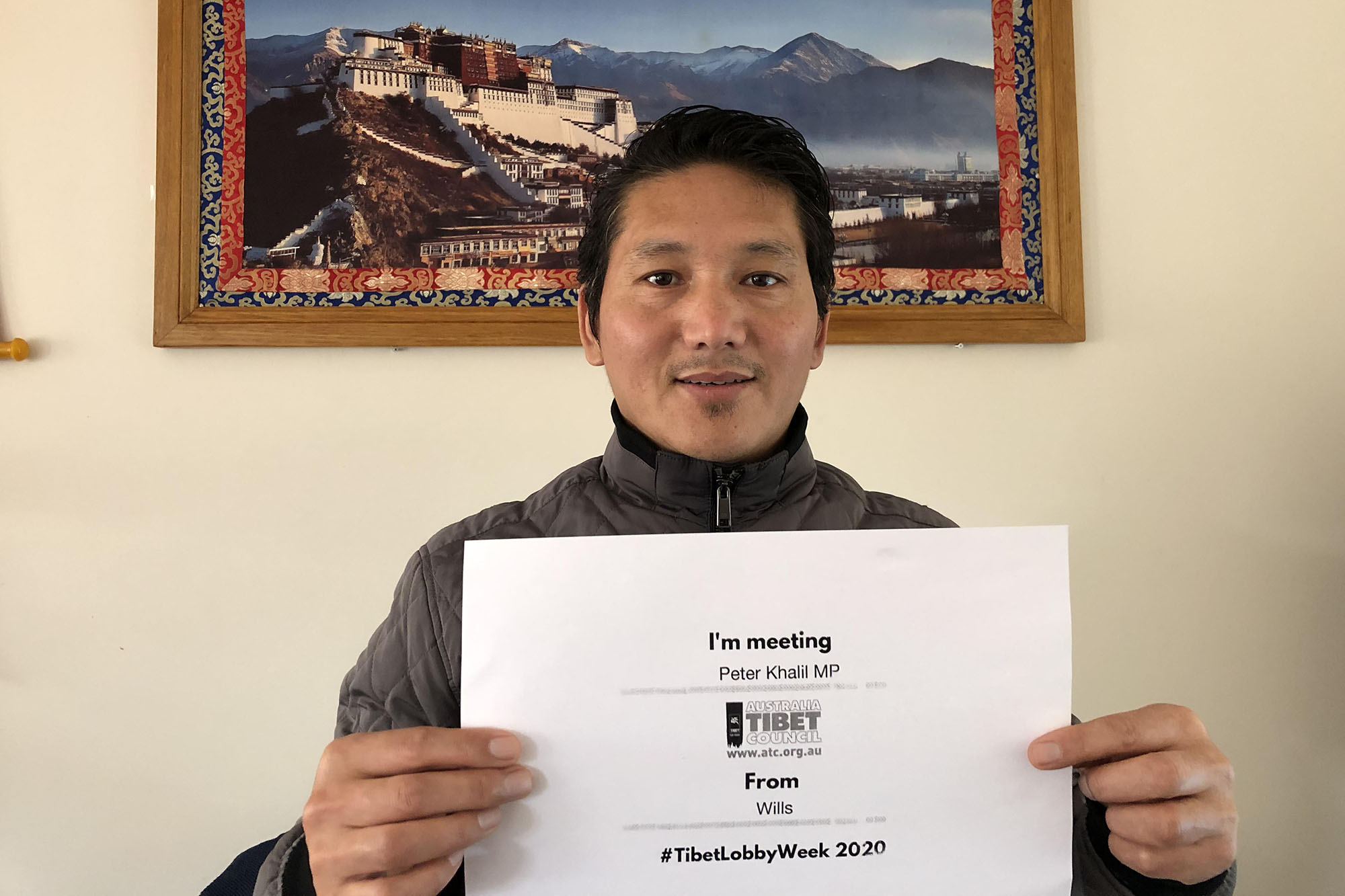 The Covid-19 pandemic has forced all of us to find new ways of getting things done. This last week I have been incredibly proud of how our ATC community got together for our online Tibet Lobby Week. A huge thank you to all the participants and supporters.
With the unprecedented global attention on China at the moment, we knew this was a critical moment for Tibet and that we had to get our message in front of Australia's politicians. But with our annual and long-running lobby day in Canberra disrupted by the coronavirus crisis, we had to try something altogether new.
The result exceeded our expectations. On reflection, Tibet Lobby Week was not only an important initiative for Tibet but also a creative example of how we can all deepen our participation in Australian democracy and exercise our power as citizens even as we live through these strange times.
In all, 40 ATC members and Tibetans met with 26 MPs from across Australia during Tibet Lobby Week.
You spoke with passion about the Panchen Lama, who was abducted 25 years ago at age six, and whose plight is emblematic of all that is wrong with China's treatment of Tibetans. You called for an end to Tibet's isolation and for Australia to demand access to Tibet for journalists and foreign officials, or else decline entry to Australia to Chinese officials responsible for the ongoing atrocities.
And you spoke eloquently about this moment we're now in: A moment when the world's eyes are trained on an ever more authoritarian and aggressive China when new revelations about the Chinese government's abuses in Tibet and East Turkestan are surfacing, when the future of Hong Kong is in jeopardy, when China's economic might has taken a blow, and when many governments are finally coming together to call out China's human rights abuses. It is a perfect storm. And an unprecedented opportunity for Tibetans and their supporters to fight for a better future. For Tibetans, and for all those who have suffered under modern China.
Make no mistake – the voices of the global Tibet movement are making a difference right now. Last week a large group of UN independent experts loudly denounced the ongoing repression in Tibet, as part of a scathing assessment of the Chinese government's activities in Tibet, East Turkestan and Hong Kong.
But in Australia we still have our work cut out. For while our government has finally started to challenge the Chinese government on a number of fronts, it is yet to meaningfully stand up for the rights of Tibetans.
At ATC, we have always felt it's important that our politicians hear not only from ATC staff and from the Tibetan community but from you – the many Australians who care deeply about the future of Tibet.
We plan to keep doing just that. And to keep the momentum going at this critical time.
To those who joined us last week, we say a heartfelt thank you. And we invite all of you to join us in the next stage of our journey.