Tibet Lobby Week: 22-26 June
We strive to make human rights issues in Tibet an important part of Australia's relationship with China. We do this by engaging our political leaders and ensuring the voices of our community and Tibetan-Australians are heard.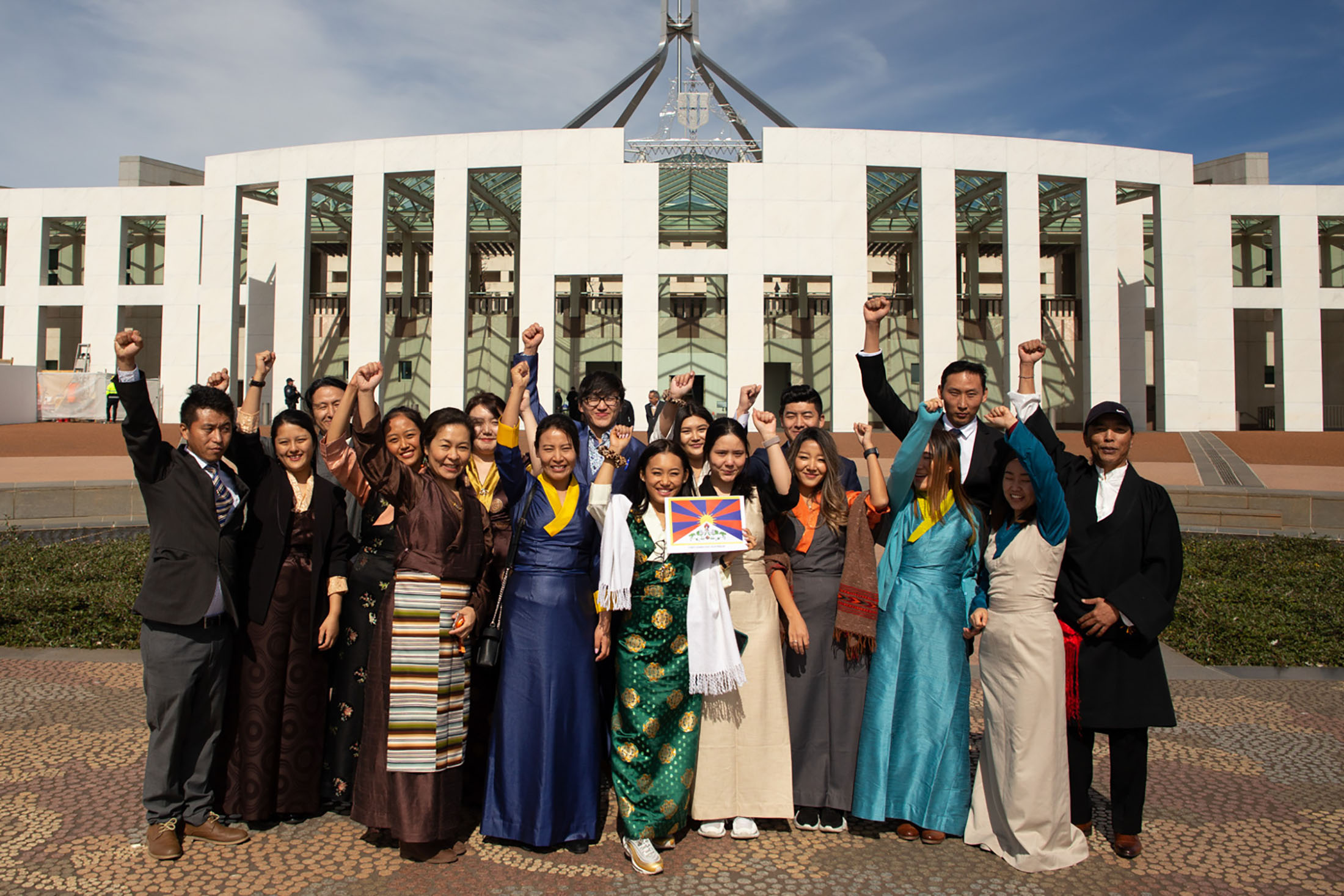 We have taken the voices of Australia's Tibetan community to the federal Parliament in Canberra for the last ten years. 
This year's Tibet Lobby Day is coming back in an exciting new format. Due to the coronavirus pandemic, instead of one day of meetings in Canberra, we will have one week of online meetings with Members of Parliament in electorates across Australia from Monday 22 June to Friday 26 June.
Anyone from anywhere in Australia can meet your elected representatives from the comfort and safety of your homes. 
We invite our members, supporters and Tibetans across Australia to join us in the Tibet Lobby Week.
We are organising these meetings amid profound changes in the Australia-China relationship as well in the broader global politics. China's relationship with Australia or indeed with the whole world has never been under greater scrutiny.
We want to ensure that the voices of our community of Tibet supporters and Tibetan-Australians are heard in the crucial debates that will shape our national politics and Australia's position on Tibet in the coming years.
If you are unable to participate in a lobby meeting, please support our work by donating.
How does Tibet Lobby Week work?
1. Interested ATC members and supporters, as well as Tibetan-Australians, will sign up to meet their MP and Senators.

2. ATC will arrange the meeting with the parliamentary offices. Depending on the number of participants in your electorate, you will meet your local MP on your own or with a group of other ATC supporters and Tibetan community members. Regarding meeting Senators from your state, we will have a few groups attending various meetings.
This means you will attend one meeting with your MP alone or as part of a group. Additionally, depending on your availability you will be part of a group doing a few meetings. ATC staff will join the meetings wherever possible.
3. The meetings will be held online through video conferencing.

4. The meetings will last for around half an hour and will take place anytime between Monday 22 June and Friday 26 June. The timing will be determined by the MP/Senator's availability, but wherever possible we will try to find a mutually suitable time.
5. You will receive a full information package and online training in mid-June from experienced campaigners and experts (date to be confirmed soon). 
We look forward to having you as part of our Tibet Lobby Week team. Please know that we will be with you every step of the way.