We strive to make human rights issues in Tibet an important part of Australia's relationship with China. We do this by engaging our political leaders and ensuring the voices of our community and Tibetan-Australians are heard.
The Covid-19 pandemic has forced all of us to find new ways of getting things done. Our online Tibet Lobby Week in June has shown how we can keep speaking up for Tibet even as we live through these strange times.
With the unprecedented global attention on China at the moment, this is a critical time for Tibet and we have to get our message in front of Australia's politicians. 
40 ATC members and Tibetans met with 26 MPs from across Australia during the Tibet Lobby Week 2020. Thank you to all our participants and supporters.
COALITION
Andrew Hastie MP, Dave Sharma MP, Jason Falinski MP, Trent Zimmerman MP, George Christensen MP, Rowan Ramsey MP, Paul Fletcher MP, Senator Alex Antic, Senator Dean Smith
LABOR
Anthony Albanese MP, Tanya Plibersek MP, Mark Dreyfus MP, Peter Khalil MP, Julian Hill MP, Graham Perrett MP, Chris Bowen MP, Anne Stanley MP, Terri Butler MP, Josh Burns MP, Anika Wells MP, Senator Louise Pratt, Senator Deborah O'Neill, Senator Malarndirri McCarthy
COUNTRY LIBERAL
Senator Sam McMahon
CENTRE ALLIANCE
Senator Rex Patrick
INDEPENDENT
Andrew Wilkie
We asked the politicians to call on China to release the Panchen Lama, Tibet's second-highest religious leader who was abducted by the Chinese government 25 years ago at age six. And we called for an end to Tibet's isolation from the international community and for Australia to demand access to Tibet for journalists and foreign officials, or else decline entry to Australia to Chinese officials responsible for the ongoing atrocities.
We spoke about this moment we're now in: A moment when the world's eyes are trained on an ever more authoritarian and aggressive China when new revelations about the Chinese government's abuses in Tibet and East Turkestan are surfacing, when the future of Hong Kong is in jeopardy, when China's economic might has taken a blow, and when many governments are finally coming together to call out China's human rights abuses. It is a perfect storm. And an unprecedented opportunity for Tibetans and supporters to fight for a better future. For Tibetans, and for all those who have suffered under modern China.
The voices of the global Tibet movement are making a difference right now. Last week a large group of UN independent experts loudly denounced the ongoing repression in Tibet, as part of a scathing assessment of the Chinese government's activities in Tibet, East Turkestan and Hong Kong.
But in Australia we still have our work cut out. For while our government has finally started to challenge the Chinese government on a number of fronts, it is yet to meaningfully stand up for the rights of Tibetans.
At ATC, we have always felt it's important that our politicians hear not only from ATC staff and from the Tibetan community but from you – the many Australians who care deeply about the future of Tibet.
We plan to keep doing just that. And to keep the momentum going at this critical time.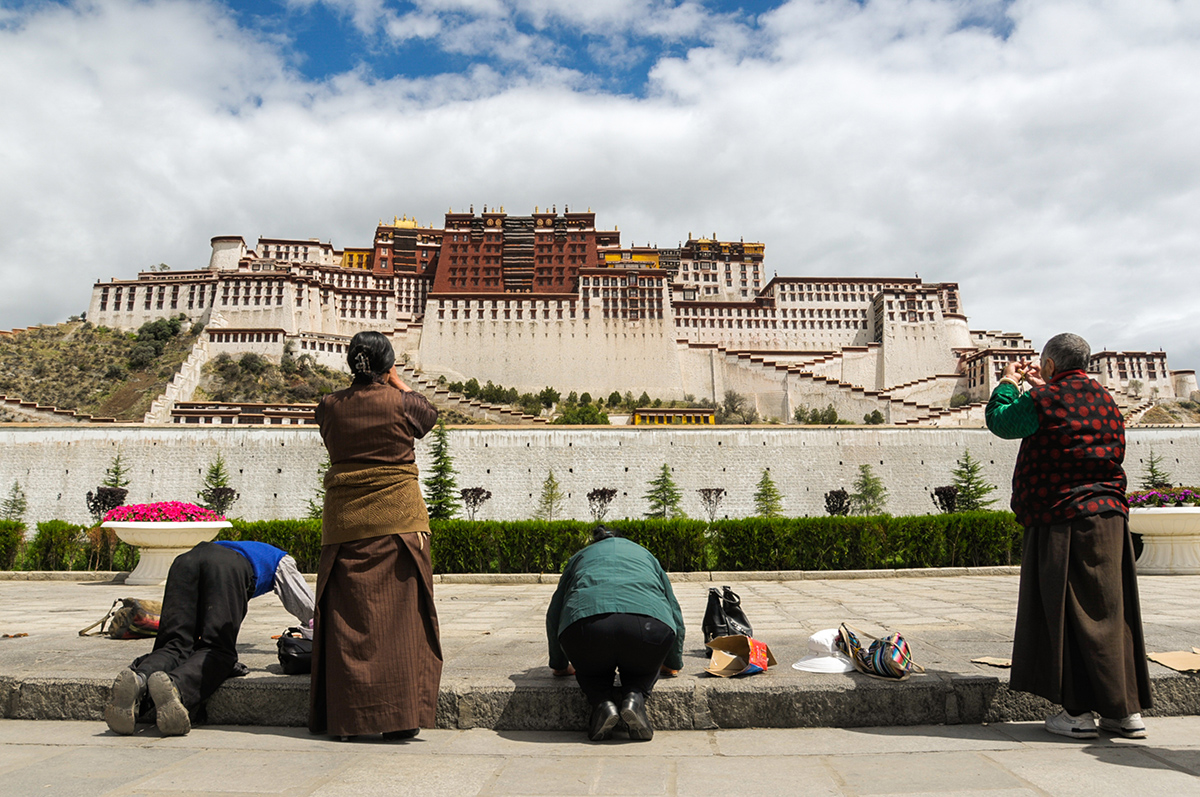 It's time to end the isolation of Tibet. During Tibet Lobby Week in 2020, we met with 25 MPs and Senators to build support for the first Australian law on Tibet.
read more