Tibet evidence presented to Parliamentary Inquiry into the Rights of Women and Children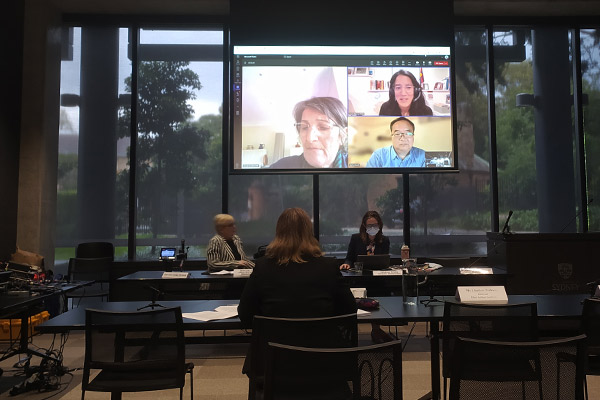 On 12 April, ATC joined with the Tibet Action Institute to present evidence to one of the most influential committees of the Australian Parliament, the Joint Standing Committee on Foreign Affairs, Defence and Trade – Human Rights Subcommittee, as a part of their Inquiry into the Rights of Women and Children.
ATC presented on the one million Tibetan children that have been separated from their families and placed into CCP-run boarding schools in Tibet as part of a systematic plan to destroy young Tibetans' links to their language, culture and religion.
We were joined in this presentation by Tibet Action Institute, who wrote the report Separated from their families, Hidden from the world, with report co-author Lhadon Tethong presenting their findings, as well as the eyewitness personal testimony of education expert Dr Gyal Lo, who has fled Tibet in order to tell the world what is happening to Tibetan children.
The JSCFADT Human Rights Subcommittee was represented by the Chair Maria Vamvakinou MP and Deputy Chair Senator Linda Reynolds, who were both engaged in the issue of the separation of Tibetan children from their families and sought more information from ATC, including what Australia can do to help the children of Tibet.
As part of our Not on our watch: Cultural Genocide in Tibet campaign, ATC will continue to push for Australian Government action on this issue – an issue which has been raised now by the UN who have called this residential school system a policy which "appears to act as a mandatory large-scale programme intended to assimilate Tibetans into majority Han culture, contrary to international human rights standards".