Happy Losar ལོ་གསར་ལ་བཀྲ་ཤིས་བདེ་ལེགས་ཞུ།
Today is Losar, the first day of the Iron Mouse Year 2147 and one of the most joyful occasions for Tibetans. It's a day to come together as a family and community, pray, sing and dance. 
Please join us in celebrating this cherished Tibetan tradition and pray with us for our brothers and sisters in Tibet and all sentient beings who seek peace, happiness and freedom.
Losar is also the time to drink chang and eat a whole lot of food! Our Executive Officer Kyinzom Dhongdue has prepared two of her favourite Losar recipes for you – Khapsey and Momo.
From all of us at ATC, we wish you a new year filled with peace and happiness.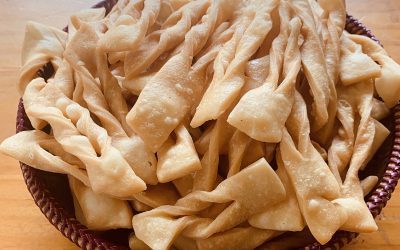 Khapsey is a popular deep-fried Tibetan cookie prepared for special occasions, most commonly during Losar. Enjoy this recipe.
read more