Meet our new Executive Officer Dr Zoë Bedford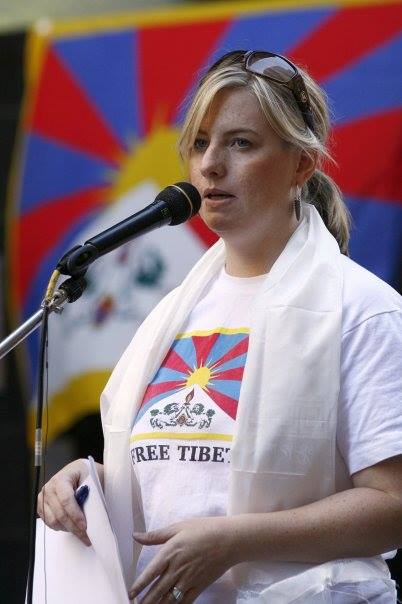 ATC Executive Officer Zoë Bedford
I am delighted to take up the role of Executive Officer for Australia Tibet Council and build on the important work of Paul Bourke and Kyinzom Dhongdue as well as ATC staff and supporters in campaigning for the human rights of Tibetans.
I have been involved with Australia Tibet Council since 1999 – my first activity was volunteering at the Tibetan Freedom Concert in Sydney. Since that time, I have worked as a campaigner and also served as both Director and Chairperson on the board. I have been involved with different aspects of the Tibet struggle, from raising awareness at events to working strategically with other Tibet support groups around the world.
Aside from my involvement with ATC, I have been an aid worker in the Philippines, Timor Leste, Solomon Islands, Burma/Myanmar and with Burmese refugees living in Thailand. This work, while challenging, has also been so rewarding and I have been fortunate to work with wonderful organisations and inspiring community leaders in this time.
My motivation for working for ATC is being on the right side of history – when Tibet is eventually free from systemic oppression and human rights abuses, I want to make sure I did my part to end this historic injustice and did not stand idly by while oppression, abuse and environmental degradation were inflicted upon the lands and people of Tibet.
I know this sentiment is shared among ATC members and supporters.
I have often been asked over the years what first drew me to support Tibet, and honestly, I wish I could remember. It may have been a documentary about Tibet, an inspiring speech by His Holiness the Dalai Lama, a protest or action taken by Tibet supporters in Australia or simply seeing "Free Tibet!" on t-shirts and bumper stickers around the place. 
We are always appreciative of your support, and you never know – you might inspire others to join the cause with your actions.
I look forward to continuing our work together for Tibet.